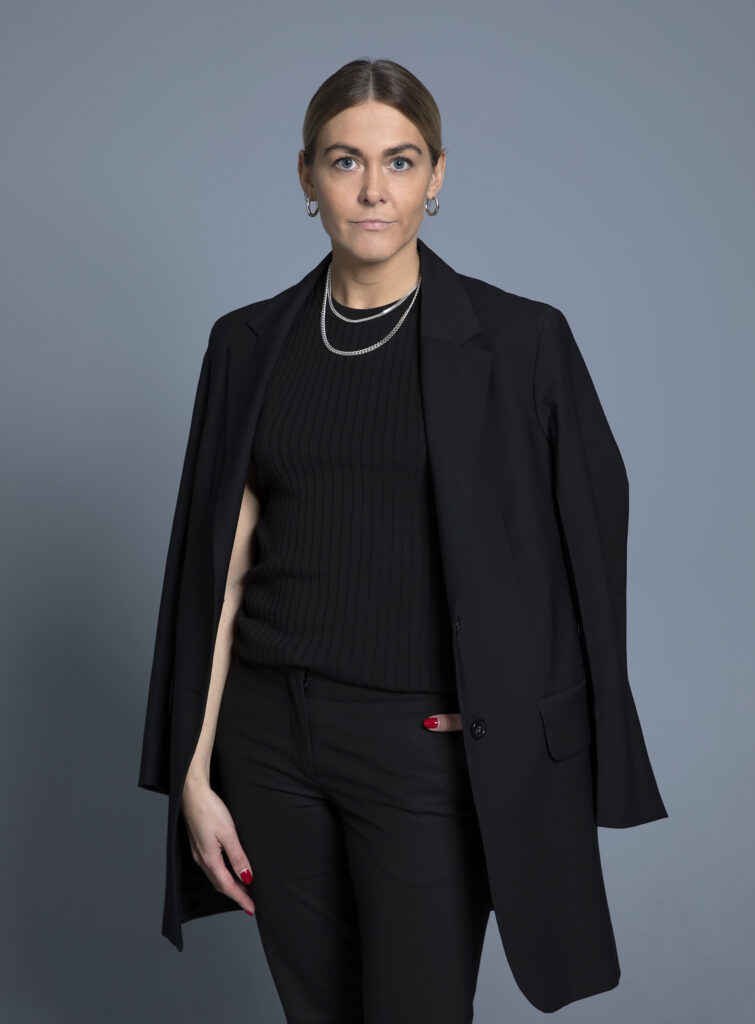 Matilda has always loved working with retail and sales; ever since she worked on the floor of a clothing store in Malmö to her role today as Senior E-commerce Consultant for Beyond Retail. Although she became a consultant by accident, it's a position that fits her well, and a role that she's currently developing a 2.0 version of.
When Matilda Landhör began her career in the retail business as a floor salesman, she had no clue it would eventually lead to working as Head of E-commerce and E-commerce Manager. Her journey started about ten years ago when she was working as a Store Manager for a clothing chain in Malmö, and digitalization increased in popularity. As with everything around that time, the retail industry started moving towards a digital mindset, and Matilda followed.
– I was very interested in retail and thought it was fun to work with sales, and I realized that I could combine that interest with digital knowledge. So quite quickly, I moved from Malmö to Stockholm and started studying e-commerce management at a business school, Matilda says.
After some years of studies, internships, and working for a clothing brand with their online merchandising, she suddenly got contacted by Beyond Retail one day. Although she hadn't considered working as a consultant before, she was intrigued after the very first meeting.
– Someone recommended me to Beyond Retail without me knowing it. I hadn't even imagined becoming a consultant but thought it sounded very exciting at the very beginning. And now, I've been here for four years, so I guess that's good proof that the consultant role fits me very well, she says and laughs.
Going outside your comfort zone
Despite working as a consultant being a perfect fit for Matilda, it's not quite like all other jobs. Clients expect, and pay for, expertise within a certain field, all in a fast-moving industry with different trends coming and going every day. But, as with all challenges in a work role, colleagues often have the same experience. Matilda explains:
– When you work as a consultant, you have to understand and adapt to different expectations and environments constantly. It can be challenging, but I'm glad to also be surrounded by the colleagues that I have. Even though we're all consultants for different clients, we work together as a team. Beyond Retail is truly a unique workplace with an inspiring culture.
One example of the culture at Beyond Retail is a concept called "Knowledge Sessions" where all consultants meet every other week for one hour. The session is led by one of the teams that has prepared a presentation or discussion about a topic that the other teams have requested beforehand.
– It's a great tool for learning and keeping everyone up to date about trends in the industry. Every team has its area of expertise, so when you learn about each other's skills, you grow stronger in your role and can help the clients even more. Being a consultant is a lot about staying up to date on what's happening in the industry, Matilda says and continues:
– But, being a consultant also requires that you have the courage to go outside your comfort zone and throw yourself into new roles and responsibilities with confidence. I found that very challenging four years ago when I started, but now I've turned it into something exciting instead. And it's always easier when you feel the support from your colleagues.
The 2.0 version
Today, Matilda works as a Senior E-commerce Consultant at Beyond Retail. For her, this means being an Interim E-commerce Manager or Interim Head of E-commerce for big retail clients. She's often responsible for the online sales together with a team employed by the client that she leads.
– On a day-to-day basis, I set up online strategies, manage budgets, and keep up with KPIs, always focusing on online growth. It's rewarding to see improvements based on certain changes, and that what you do actually pays off – quite fast. It's a direct response to the hard work, and I feel confident in my role today, Matilda says.
So, what would you say is the next step?
– During my four years here at Beyond Retail, I've tried many different things; different roles, different sizes of clients, different tasks. But now, I've realized that this is the kind of role that's best suited for me. And I want to continue developing; maybe work with bigger clients, have a bigger team under me, and work with more markets than I do today. Basically, a 2.0 version of my current role.