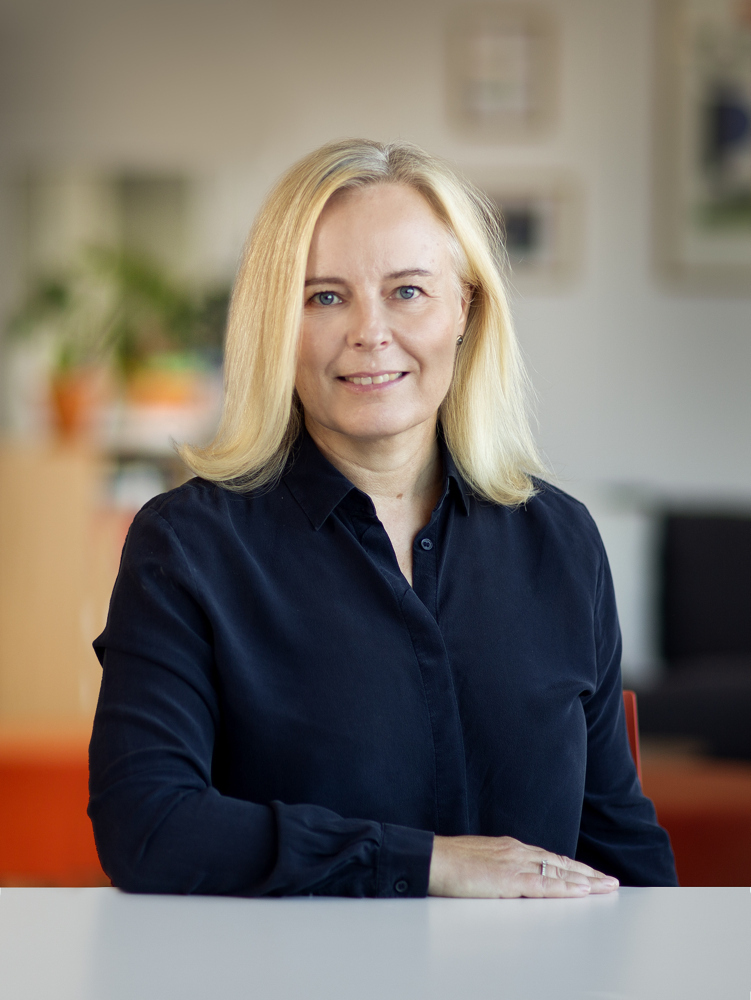 Long-term collaboration equals long-term success; that's been the recipe for Bokusgruppen and Beyond Retail in the past years. The partnership has consisted of consulting, recruiting, and a hybrid version of them both – always with a thorough process to find the best digital talents out there.
Bokusgruppen is the market-leading book retailer in Sweden with three strong complementary brands: Bokus, Bokus Play, and Akademibokhandeln. Apart from books in all different channels and formats, a wide range of other products such as board games and pencils is also offered.
Beyond Retail has supported Bokusgruppen with seven recruitments and also an Interim Head of Sales, and an Interim CRM Manager since the fall of 2019 – both within marketing and e-commerce. Cecilia Helsing is Head of Marketing and Communication at Bokusgruppen and has been part of the collaboration since the start:
– When it comes down to digital competency, Beyond Retail is one of the best. It's all about the people. If you have sound values and visions, you work well together. And it's been like that with Beyond during our whole journey; the people are really good. We've been very happy with the collaboration so far.
Isabel Rodrigo, today Head of Recruitment, was Beyond Retail's first consultant at Bokugsgruppen and came in as Interim Head of E-commerce for nine months in 2019. She agrees with Cecilia:
– Bokusgruppen has a strong company culture and is value-focused, making our jobs easier when finding the right people for them. After a collaboration this long, I honestly can say that I know the client on a deeper level, which has created an understanding of the organizational needs and culture. And also, since we work with headhunting, an important part of our job is to make sure we attract the right people for the position and knowing Bokusgruppen so well makes that job a lot easier. We can describe what working there actually is like, what values dominate the culture, and what a lovely workplace it is.
A hybrid setup
Back in 2019, Bokusgruppen needed to cover for the Head of E-commerce that was leaving. At the same time they were reviewing their organization and therefore, they didn't want to replace the position with someone permanently right away. Instead, they turned to Isabel Rodrigo at Beyond Retail who had held several managerial positions within e-commerce and also had many years of experience from the book industry.
– I knew the company and the challenges facing the industry well, so the choice fell on me. The collaboration consisted of a hybrid setup where we helped with both the recruitment of a permanent position and me as an interim consultant during the recruitment process – enabling a smooth handover, Isabel says. During my interim we also identified what digital competencies we needed to add to the team and started up three recruitment processes to build the e-commerce team at Bokusgruppen.
Cecilia continues:
– We're a big corporation working with many partners for different requests. In this case, we restructured our organization and specifically needed people with digital competencies. That's why we turned to Beyond Retail, because they provide people with strong competencies. I've done several recruitments via Beyond by now, and I've always been happy with the results.
But finding the right candidates with the right competencies within digital marketing or e-commerce can be challenging today. That's why Beyond Retail has a thorough process to ensure both client and candidate know what to expect. Isabel explains:
– We assess our candidates on competency and always make sure that our recruitment team has the industry knowledge needed to make that assessment. We always incorporate a tailor-made case in our processes, which makes it easier for our clients to evaluate the candidates' true competencies and acts as a support for a valuable discussion. And it's a good way for the candidates to understand what types of challenges they will face in the role.
"High-quality expertise in only a few days"
The most recent talent from Beyond Retail working with Bokusgruppen is Ebba Renander as Interim CRM Manager. Her assignment started as a hybrid setup at Bokus when Beyond Retail did the recruiting and Ebba operated as a seamless solution during a transition period until a new team member was in place. After that, she covered for a person leaving on maternity leave at Akademibokandeln. Ebba explains:
– An exciting project that gave great insight into the overall business was when I helped produce the annual analysis for the membership program. I also did daily tasks such as developing segmentations for newsletters as well as running and ensuring existing and new marketing automation activities, always with help from the fantastic team at Bokusgruppen.
Even though there is not a need right now, Cecilia is confident Beyond Retail and Bokusgruppen will work together again soon once the need emerges:
– It's been fun to work with a consultant during an entire year for both Bokus and Akademibokhandeln. Ebba has done an excellent job and got into our processes quickly, starting to deliver high-quality expertise in only a few days. We're very happy to work with Beyond Retail, both in terms of consultants and recruitment of new talents, and will gladly do it again the next time we need an e-com, digital marketing or CRM talent.