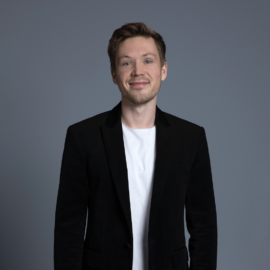 Gustav Lundström
Recruitment Consultant
This job is open for applications
The Role
Stromma is now looking for a Customer Experience Manager to support our online sales and digital development of stromma.com and drive online sales. In this role you will be an important part of the next step in Stromma's digital journey. You will work closely with the rest of the Online Sales team, and with the local markets that Stromma operates in.
This is an exciting opportunity to work proactively with developing the digital customer journey. It will involve coming up with ideas and projects, as well as driving and implementing these initiatives.
You will report to the Head of Online Sales and will be a part of the Online Sales team working for Stromma Group.
Your responsibilities include:
Oversee the digital customer journey on stromma.com and suggest and implement relevant changes
Be responsible for driving conversion through best practice initiatives
Collaborate with teams across the business units to ensure the best customer journey to increase sales
Continuously follow-up on improvements and the use of tools to implement learnings and optimize execution
Think beyond words, and understand how content, visuals, and images can help customers to understand our tours & activities and buy on stromma.com
Contribute to ideation of how to continue to develop stromma.com, testing and implementation in cooperation with our Digital Development Manager
Use relevant data and tools to follow up and analyze the current performance and suggest relevant changes
Work and be part of our central online sales team at Stromma but work in close cooperation with our local staff/teams
Skills & Experience.
+ 3 years of experience working with E-commerce, with a focus on the Customer Journey and CRO
Experience in leading digital projects, as well as workshops to inspire others to work together towards common goals
Knowledge of working with digital analysis and relevant tools for heatmaps and A/B-testing
Curiosity to keep up with trends within the e-commerce and cx/ux-field
Preferably creative, as well as having an eye for images, visuals, and design.
Great skills in English, verbal and written
Additional language skills are a plus. Especially Swedish, German, French, Danish, Finnish, Norwegian, Dutch, Italian or Spanish
Relevant academic education
Who you are:
A self-starter, well organized and ready to take on responsibility
Brings an outside-in perspective with the consumers' needs and expectations top of mind
Communicative and comfortable with communicating and building networks with internal and external stakeholders from different business areas
Creative and curious about new consumer behaviors and associated business opportunities
Energetic culture builder that resonates with the Stromma values: reliable, engaged, genuine.
Genuine interest for experiences and the tourism industry
Information about the position
This is a full-time position in the Stromma Group Online Sales team reporting directly to the Head of Online Sales.
Office location: Skeppsholmen, Svensksundsvägen 21, Stockholm, Sweden