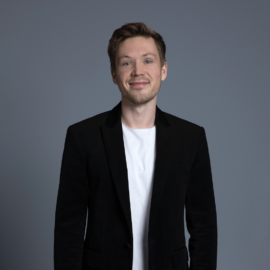 Gustav Lundström
Recruitment Consultant
This job is open for applications
About the role
We are now looking for a Site & Content Manager Germany who will be part of team e-Com. The role reports to the Head of e-Com and is preferably based in Stockholm As a Content & Site Manager for the German market your main responsibility will be to improve and optimize the German website and marketing content. You will work closely with the marketing team, making sure that the content is customized for the German market and for different channels, such as Web and CRM. You will also be responsible for SEO, working closely with our external agency and making sure the web is optimized.You will also support the e-com team with different tasks on other markets, such as new product launches or new content on the websites.
Responsibilities/tasks
Responsible for the German website, making sure the content is correct and up to date
Optimize and adapt the website to create the best possible customer experience
Work with the marketing team with translations/creation of different content for the German market
Work with the CRM Manager for the newsletters and automations
Work in our e-commerce platform (Centra) to increase business and improve content, this could for example mean: create discount codes, set up campaigns and create new products
Work in our CMS (Wordpress) to create new pages, articles etc for German market
Optimize SEO for the German website
Support the Website Content Manager on executions of above tasks, also on other markets when needed
Who are you?
1-3 years of experience from e-commerce or digital content
Experience working with relevant CMS and/or e-commerce platforms
Experience working with websites, SEO is a plus
Good copywriting skills
Well-structured and organized
Great communication skills and a good teamplayer
Business minded and problem solver
German mother tongue - English speaking (Swedish is a + but not a necessity)
About Cura of Sweden
CURA of Sweden is a Swedish company founded in 2017. We work with innovative bedroom products that contribute to better sleep. With a fast-growing range and a large distribution network, we are working towards our long-term goal of becoming a global market-leader in innovative and high-quality bedroom products for better sleep and increased wellbeing.