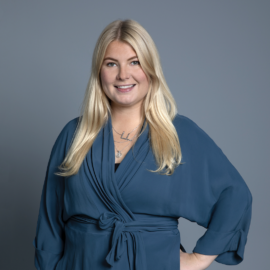 Freja Oldeen
Search Associate Manager
This job is open for applications
About the role
We are now looking for a CRM Manager who will be part of team e-Com. The role reports to Head of e-Com and has its base in Stockholm. As a CRM Manager your main responsibility will be the strategy and execution for CRM within the organization. You will be responsible for both increasing our database as well as retention and loyalty within our existing customer base through different CRM activities. You will be working closely also with the marketing team as well as Cura's CSO. This is an exciting opportunity for you who want to work both strategically and operationally with CRM & marketing automation.
Responsibilities/tasks
Responsible for segmentation and analyses of both existing and potential customers
Together with Head of e-Com make sure that we deliver on set business targets
Responsible for the planning, creation and execution of all CRM activities and campaigns within email marketing – both newsletters and automations
Coordinate/order material from marketing – text and images
Work with reporting, analysis, optimisation, and testing
Work with marketing automation to create data driven processes and customer journeys
Product owner of Rule, our email marketing tool, and Triggerbee Tool
Lead the CRM work within the organisation, proactively look for new business opportunities and potential
Support the e-com team with different analysis to improve the e-com business
Who are you?
Analytical
Experience from working with relevant CRM tools
You have the ability to set strategies as well as executing them
Well-structured and organized
Great communication & presentation skills
Business minded
Good team player
Problem solver
At least one earlier experience from a similar role
Have worked with CRM D2C/B2C (durables is a+)
Swedish and English speaking (another language is a +)
Experience from image editing is a + (but not a necessity)
About Cura of Sweden
CURA of Sweden is a Swedish company founded in 2017. We work with innovative bedroom products that contribute to better sleep. With a fast-growing range and a large distribution network, we are working towards our long-term goal of becoming a global market-leader in innovative and high-quality bedroom products for better sleep and increased wellbeing.