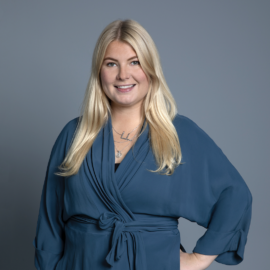 Freja Oldeen
Search Associate Manager
This job is open for applications
About the role
We are now looking for a Digital Project Manager who will be part of team e-Com. The role reports to Head of e-Com and has its base in Stockholm. As a Digital Project Leader your main responsibilities will be to drive and execute different projects; small and big ones within the e-Com organization. You will execute part of the projects yourself, but in some projects, you will also work closely with the entire CURA team to make it happen. You will be the one who takes the lead and makes sure to keep the deadlines in the projects.
Responsibilities/tasks
Lead and coordinate projects from A to Z
Implement and also execute part of projects
Examples of projects could be launch and implementation of new markets, product categories, tools & logistic solutions
Ensure successful delivery of the projects
Always keep a holistic view of the business and the impact of the projects
Work closely with every stakeholder internally & externally to make sure you will deliver on time together
Work closely with the e-com team as a support with different tasks mainly with our e-com tools and in our e-com platform Centra and our CMS Wordpress.
Who are you?
1-3 years experience of working within e-commerce or digital project management
Well-structured and organized
Great communication skills
Business minded and with the ability to take on the holistic view of projects
Good team player
Problem solver who makes things happen
Prestige less and hard working
Swedish and English speaking (another language is a +)
About Cura of Sweden
CURA of Sweden is a Swedish company founded in 2017. We work with innovative bedroom products that contribute to better sleep. With a fast-growing range and a large distribution network, we are working towards our long-term goal of becoming a global market-leader in innovative and high-quality bedroom products for better sleep and increased wellbeing.