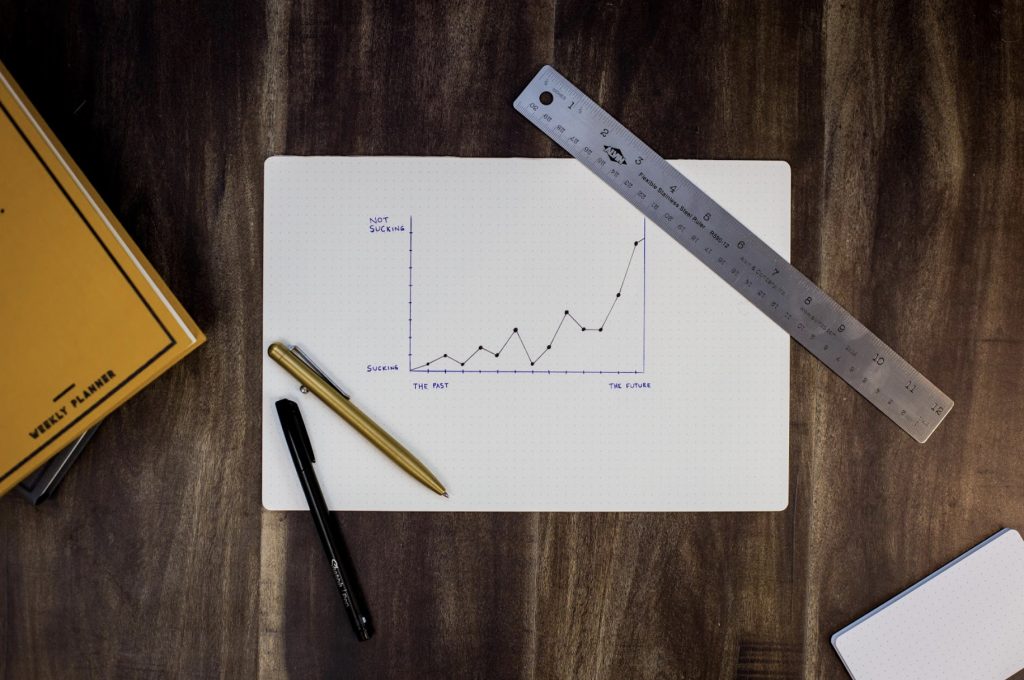 "It doesn't have to be that complex – by starting small and thinking big you can come a long way."
Getting started with Business Intelligence (BI) is all about accessing and presenting data in an easy way to drive faster decision making. Beyond Retails Senior Manager Robin Ahrnéll, shares his view on what you need to take in consideration when it's time to start with BI.
Many organizations have a lot of unused data or does not have the knowledge of available data. Data that can be transformed into faster and better decision makings, which results in higher business value. Getting started with Business Intelligence is usually considered a large and complex project. It doesn't have to be that complex – by starting small and thinking big you can come a long way.

Prestudy
Start by identifying your business vision and goals. Think big from the beginning and invite stakeholders from all business units for valuable input. Highlight the key performance indicators that drives business value. Choose which internal and external sources to be handled and do not forget to assure the quality of data is reliable.
After verifying the quality and structure of your data, you have assured that the organization will take data-driven decisions based on the correct basis.
Align with decision makers within the organization that the project is prioritized and that everyone is involved in it. Develop a project plan with clear deliverables and start on a small scale with the most important reports and KPIs.

Data warehouse
Data warehouse task and purpose is to gather information from several different sources and structure the data in a simple and easily accessible way. The advantage of a data warehouse is that it makes it possible to collect data from different platforms / sources and store it in the same data structure. If the requirement is to import huge amount of data from many different sources, data storage should be prioritized internally. In smaller organizations, the need for a data warehouse is usually not that important because the company has less data and few data sources.

Choose platform
There are many different platforms on the market, and all have their pros and cons. When it comes to choosing a platform that suits your organization, it is important to invest time in identifying both short-term and long-term goals within the organization. At the same time weight impact vs effort and evaluate all platforms against each other.

Visualize and share data
When it is time to visualize the data, an basic rule is that the user should understand the data without asking a question what it means.
Use colors that clearly signal what the information presents. Focus on the importance of the colors such as green and red indicating colors that signal what KPI has gone well or bad.
It is recommended to use the same colors for the same data points and use dark colors for higher values and lighter colors for lower values. There are studies that indicate that our brains have easier to absorb charts and graphs than to read huge amount of numbers in tables and spreadsheets. When choosing graphs, it is important to choose the right kind of graph depending on the type of data to be visualized. Pie charts, line charts and bar charts are among the most common ones to use.
Do not present too much data on a page. Highlight what is important for the user to explore and act on. It is better to create multiple pages with less data per page than fewer pages with too much data per page. Build custom dashboards tailored to the business's various needs in the organization. For example, create a Dashboard that highlights inventory balance to the purchasing manager, while the company's management team is interested in a dashboard that presents overall company KPIs.
If you need help getting started, selecting the right BI system or improve existing setup? Don't hesitate contacting us at Beyond Retail! We can support you with interim solutions and-/or work on a project basis to advise on your next steps.