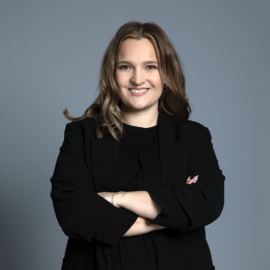 Erika Collin
Senior Recruitment Consultant
Rollen har blivit tillsatt och tar inte längre emot ansökningar
The role
You will be responsible for the Filippa K communication calendar, including outlining, planning and coordinating around the calendar and activity plan, both yearly and seasonally. Our communication calendar today, is divided into two parts - brand and commercial - where the brand part focuses on branding activities and commercial, on more sales oriented activities - online and offline.
As Marketing Planner you will have the overall responsibility to make sure routines and processes connected to the communication calendar, are aligned and work seamlessly with marketing channel owners, sales channel owners and relevant stakeholders. You will be in daily/weekly contact with both marketing channel owners and colleagues in the brand team as well as sales channel owners, head of marketing, CEO, CFO, head of retail, customer care and design to align the communication activities.
You will also work with project management connected to the commercial calendar to ensure timely, seamless and structured projects and work across our departments to ensure implementation of our commercial calendar.
What you will do
Before building the calendar
Gather input from design team to understand the collections and seasonal drops
Gather and sync input from the merchandise team: information regarding the buying assortment for the coming season/seasons
Gather input from Head Business Units before creating the draft of the com cal
Gather data and analysis of customer purchase behaviour to make sure we have the right campaigns the right time/month
Create & build
Create the com cal after above input and come up with "draft concepts" to understand the overall idea of the campaigns
Create campaign briefs in line with the com cal: the extension of the com cal to understand it in detail
Present the com cal and have it approved by Head of Business Units, merch, sales channel owners, CEO, Head of Marketing and CCO and do changes/updates after input
Present the com cal to the company so everyone is informed and know the plan
Make sure that the com cal is updated and available for everyone to look at it
In season
Work with the com cal in current season for changes
Inform concerned channel owners and departments when changes occur
After building
Assess campaign results, document and share with the wider team
Required skills and knowledge
The successful candidate will be a business minded, well organized and highly communicative individual with a good understanding of the Filippa K aesthetic, exceptional attention to details and ability to plan world class communication within budget and timeline.

2+ years of experience within a similar role, either from an agency or inhouse
Experience of both planning, creating and follow up on a communication calender within a combined e-commerce, retail and whole sale business
Great communication skills and ability to collaborate with cross-functional stakeholders, external partners and influence decision making across all levels of the organization
Great experience of project management
Self-motivated and energetic individual with a high level of initiative and thrives working in a fast-paced challenging digital environment with short deadlines
Strong English verbal and written communication skills
Passion for the Filippa K brand & products
Filippa K is one of Scandinavian's leading fashion brands, with a strong position within sustainability. Filippa K designs fashion collections for women and men, including shoes, bags & accessories. We are present in 70 markets around the world, through 50 brand stores and more than 600 premium retailers and department, stores as well as our own e-commerce business. Filippa K has about 350 employees with a head office in Stockholm. Accessible communications, flexible working hours, health and clothing benefits, dedicated colleagues and development opportunities make us a modern and inspiring work place.