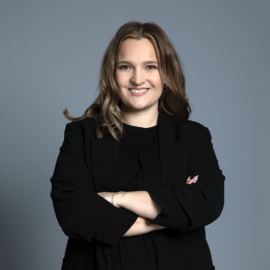 Erika Collin
Senior Recruitment Consultant
Rollen har blivit tillsatt och tar inte längre emot ansökningar
Bemz is now recruiting a driven Project Manager, to be based in our Stockholm office. The company is on an exciting growth journey where you as Project Manager will participate and contribute in an organization that is characterized by driven employees with high commitment to the business in which they operate.
About the role
As a Project Manager at Bemz you will operate in a dynamic and central role in an entrepreneurial environment reporting to the Chief Operating Officer (COO) and as part of the Operations team. You will work with improving business processes in operations, including supply chain, production, logistics, customer service and a variety of IT-applications. Many projects will be cross functional, collaborating with sales, marketing and finance to improve operational efficiency and customer experience. You will be leading the implementation and developing the solution with our IT partners.
In this position at Bemz you will have a central position where you have a great opportunity to grow together with the company and with your high-committed colleagues. You will be a part of an international and high-paced environment with an open and friendly culture with colleagues from all over the world. Moreover, the culture and the core of the company is characterized by sustainability and keeping the customer experience in focus.
The first two projects you will focus on are:


Launching an AI Virtual Assistant to further automate customer service.
Implement a self service application and automate the returns process.

Other key projects and responsibilities are focused on automating processes in the customer journey, CRM etc. You will lead initiatives and assume responsibility for continuous improvement of selected processes and applications.


Your challenges and responsibilities
• Scoping and prioritizing projects and business development initiatives
• Developing project plans, objectives, and budgets
• Managing cross functional projects according to budget and timelines
• Translating business strategy to IT architecture and requirements
• Assume ownership of selected business processes, suggest and drive continuous improvements

Preferred background

• Bachelor's / Master's Degree in Digital, E-commerce, Engineering, Computer science, Business or equivalent
• +2 years professional experience as a Management consultant, Project manager, Business developer or similar
• Good understanding of e-commerce and preferably B2C industry
• Excellent PowerPoint and Excel Skills
• Budget management experience (planning, forecasting, tracking etc.)
• Financial acumen
• Fluent in English, written and spoken
Personal Qualities

You are an analytical, ambitious, and communicative person, who is comfortable working in fast-paced environments. We are looking for someone who is quality-conscious, structured and takes own initiatives. As a person you are self-motivated and apply analytical thinking. You have respect for deadlines and are results oriented. Moreover, you are collaborative, enjoy working in an international setting and drive continuous improvements.


About the owners
Bemz was founded in 2006 by Lesley Pennington, a Canadian born innovator and entrepreneur. In 2015 Verdane invested in the company, to allow for rapid expansion in the global market. Verdane's core investment strategy is to realise the potential of unlisted assets by being a knowledgeable and active owner. Verdane funds are distinctive in that they can invest in a single company, or in portfolios of companies. In each case, Verdane builds on its expertise and experience to unlock the underlying potential of small- and medium-sized growth companies. The Verdane approach is all about creating value for fast growing companies within software, consumer internet, energy, and high-technology industries. A typical Verdane investment is on a rapid growth trajectory, supported by long-term structural growth trends with technology as a fundamental driver. Verdane is an ambitious and active owner, partnering with management teams and leveraging on extensive experience within specific sectors and broad industrial networks, to help companies sustain and accelerate growth.