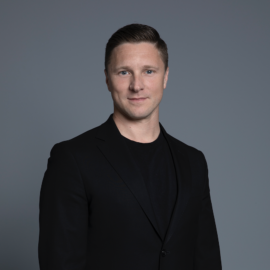 Niclas Winroth
CEO & Founder
Rollen har blivit tillsatt och tar inte längre emot ansökningar
Now, this is unique opportunity to join a premium brand with a deep rooted spirit of unconventional thinking. We need you to step in, own and create an ecommerce experience that encapsulates and communicates our Klättermusen way. We're looking for someone who can get their hands dirty with everything from content production, content management, merchandising to make packaging and shipping decisions, analyse data and understand conversion funnels and online ROIs. You thrive in a role working strategically, but more importantly, can execute these strategies and do the hands-on tasks that move the needle. Yes, we are asking for a lot, but we know this person is out there. Maybe it's you?
THE JOB
Manage and be responsible for the daily operations and future growth of the ecommerce and web
Taking charge of delivering best in class operations, customer acquisition, conversion and retention with P&L responsibility
Responsible for product purchasing and merchandising
Working in close collaboration with the marketing manager and content manager, as well as the infrastructure and user engagement teams
Acquire content from regular contributors and other content providers, clear rights, and post to site
Supervise staff and freelancers to ensure that content, promotion, design, marketing, and Web programming work are carefully coordinated
Manage online campaigns and merchandising on our website.
Constantly measure, analyse and report, and drive data-driven decisions
Lead and coordinate customer retention and acquisition programs (such as SEM, SEO, Display, email programs, together with an agency.
Work closely with staff to take advantage of joint content, marketing, sales, and promotional opportunities
Collaborate closely with the commercial manager to support existing revenue-generating activities (online store, sponsorships) and develop new ones
Ensure that the site is fully accessible and complies with the latest standards of accessibility
Manage the online marketing budget and product purchasing budget
FACTS
You will work work closely with the marketing team and report directly to CEO.
Located at the office in Stockholm or Åre, with some traveling between the two offices.
WHAT WE LOOK FOR:
EXPERIENCE
A minimum of 3-5 years working with E-commerce for a premium fashion or lifestyle brand.
Experience from working internationally would be a nice touch.
Preferably, you like to spend time in a tent, on a mountain, in hiking boots or hanging off an icefall
COMPETENCE
Commercial awareness and business understanding
Attention to detail when it comes to premium content and user experiences.
Strong brand and marketing competence
Strong analytical skills
Good ability to collaborate, inspire and be part of creating a great working culture
Fluent in English
PERSONALITY
Big drive
Structured and execution focused
Thrives in a creative environment
Willing to take one this amazing opportunity to make it 'your own'