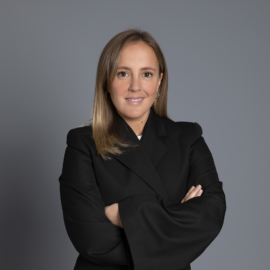 Laura Bornebusch Lundeberg
COO & Partner
Rollen har blivit tillsatt och tar inte längre emot ansökningar
About the role
Your team is responsible for delivering our best-in-class digital experience through flawless execution of site updates, including bi-monthly site refreshes and executing the promotional and global campaign cadence. You will be responsible for setting the content strategy for our online customer journeys and make sure that all productions meet our e-commerce needs and improve from season to season. You will align with the Marketing team on production of all seasonal and campaign material to ensure all ecommerce needs are covered. You also own the online product merchandising strategy and product image production process.

About the team
It takes a lot to make an ecommerce site run well – you will be instrumental in leading your team to support our Global E-commerce business, working alongside our Development, UX Design and Trading team. The team is responsible for the online consumer journey and sales in our subsidiaries as well as our partner markets (15 markets and counting). You will report to our Global E-Commerce Director.

Your responsibilities
Lead your team consisting of coordinators and a copywriter that support our E-commerce sites globally.
Your team is responsible for all product photography as well as product data that is on-site – you will guide them to achieve their goals in terms of delivering premium quality, A/B testing, aligning with our agile/iterative design/development process (sprints), making sure content (copy, images and videos) is delivered at the right time and trialling new content and ways of working whilst constantly pushing the limit on what is a top-notch consumer experience.
Responsibility for the email newsletter strategy to ensure all communications adhere to best practice and deliverability across formats. Lead A/B testing to continually improve performance.
Deliver and execute, through your team, define our global online merchandising strategy, ensuring that our products are displayed in the most attractive and revenue driving way on our sites globally.
Together with our Head of UX Design, define the user journey and digital marketing assets to be delivered from the Marketing team for each season and campaign.
Define content strategy for our digital user journeys.
Manage and build a highly motivated and engaged workforce, setting standards and leading by example in alignment with our vision and values. Deliver results by empowering the team.
Work with cross function partners to ensure new opportunities are implemented effectively.
Project-lead consumer experience improvement projects (e.g. new functionality, checkout).
Budget ownership.
Your skills
5+ years Ecommerce/Digital Marketing experience with proven KPI driven results.
3+ years as a manager/team leader.
Strong knowledge of Ecommerce business aspects including site content planning, merchandising, user experience, QA best practices and A/B testing.
Proven ability to be a self-starter with ability to initiate action and follow an effort through to completion.
High degree of organization, accuracy and flexibility; exceptional attention to detail.
Ability to flex leadership and communication style to accommodate a variety of team member styles.
Excellent written, verbal and presentation skills. Inquisitive and in constant pursuit of innovative ways to drive results; does not settle for the status quo.
Operates with integrity and has outstanding interpersonal skills, able to forge relationships with a wide range of people quickly and efficiently.
Data-driven and consumer-centric mindset with proven track record of projects or deliveries that achieved outstanding results.
Experience within a fast-paced environment and adhering to competing deadlines and priorities.
Experience in leading teams through a period of change/transformation and growth.
Experience in agile way of working/scrum.
Excellent knowledge of Google analytics and acting on data driven results.
Advanced Excel skills.
Fluency in written and spoken English is a must.
Bonus points
Technical acumen, e.g. through experience as a technical project manager.
Experience as production lead.
Retail Fashion industry experience.
Working knowledge of Digital marketing & SEO.
Additional languages.
HTML, CSS.
What we offer
Taking part in our growing and successful global retail journey.
Possibilities for growth and development; our credo is "Never stop learning".
International colleagues who respect one another and genuinely get along.
Be a part of a great diverse team, where you'll never feel bored.
Competitive compensation and pension scheme.
Yoga, soccer, running as well as our very own choir.
Great discounts on clothing.
5000 SEK annual sport allowance.
Performance based culture and bonus structure.
GANT is a lifestyle brand committed to creating a community that lives by and embraces our values of being authentic, where we stay true to our beliefs, respect each other and remain accountable; being innovative, where we hold our heritage close to heart when striving for new ideas; and being passionate, where we live and represent the brand we love while working together toward the same goal.

GANT is the original American lifestyle brand with European sophistication, offering premium clothing, accessories and home furnishings for men, women and kids. Born in 1949 on the campuses of the American East Coast universities and raised in Europe, GANT enjoys a global presence in over 70 markets, 750 stores and 4,000 selected retailers. Please visit gant.com for more information.