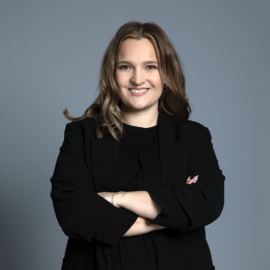 Erika Collin
Senior Recruitment Consultant
Rollen har blivit tillsatt och tar inte längre emot ansökningar
The role
Eshop, Atea's digital marketplace, is a key function in selling and delivering the best IT solutions to our customers. Our E-commerce team is passionate about digitalization, sales, and serving our customers. Atea is now looking for a Head of E-commerce Analytics that will be responsible for creating, developing, and managing all the analysis needed to support the team. You will become an important player in shaping Atea's digital development and future business.
Responsibilities:
Challenge our way of thinking with an even more analytical and data-driven approach to decision making.
Define a long-term analysis roadmap, with sources and architecture to achieve most value and insights from our data.
Set up goals, dimensions, metrics for e-commerce tracking.
Perform analysis on various data (consumer, behavior and price etc.) to gain actionable insights that drive sales, business decisions and help us identify new business opportunities.
Integrate multiple data sources to create reports and dashboards.
Audit existing Google Analytics and web analytics implementations and identify areas of improvement.
Work on web and back-end analytics analysis, visualization, and reporting; implement tags within tag management platforms.
Communicate and visualize results, insights, and recommendations throughout the organization.
Teach the e-commerce team about data and analysis and strengthen their knowledge of Google Analytics.


To succeed in this role, we believe that you:
Have proven data interpretation skills paired with strong analytical abilities.
Are an expert in Google Analytics, Google Tag Manager, and Google Ads.
Have experience from working with big datasets using SQL and data visualization tools and technologies such as Tableau, Qlikview, Superset, Power BI, QuickSight etc.
Have relevant education within data-driven communication, statistics, and computer science.
Are a friendly team player with great communication and presentation skills.
Have an entrepreneurial approach and like to balance strategy with working hands-on with data.
Have extensive experience in working with data analytics within e-commerce, preferably also with Business Intelligence projects.
Have 2-5 years of relevant work experience after your degree or alongside your studies.


One of the most important things for us is that you are a team player with significant commitment and sales drive. We value previous experience from analytics within e-commerce sales but also the qualities that an even age and gender distribution, as well as ethnic and cultural diversity, add to the business.
Apply and become one of us!
This position is located at Atea HQ in Kista.