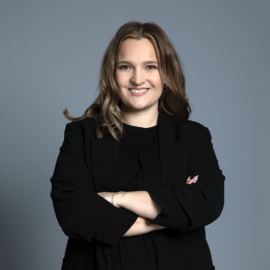 Erika Collin
Senior Recruitment Consultant
Rollen har blivit tillsatt och tar inte längre emot ansökningar
The Role
We're looking for an experienced and sales driven Digital Campaign Manager to join our fun and creative international sales and marketing team, bringing your expertise to drive sales and brand awareness across all digital channels. You will be a member of the Sales & Marketing team with Content Manager, E-commerce Project Manager and Brand Collaborations & Social Media Manager. You will report to CCO.
The Digital Campaign Manager's responsibility is to further accelerate the growth in traffic and sales for our global markets. The ideal candidate will possess previous experience of developing sales of a global e-commerce site and be driven and goal orientated.
Responsibilities:
Manage the planning and implementation of the campaign calendar, specific for each key market (Sweden, Germany, France, UK, US) to achieve traffic and sales goals.
Improving performance of digital advertising in partnership with media agency, implementing new initiatives and enhancements for SEM, display, social.
Managing affiliate program marketing in all key markets, to increase sales and profitability.
Implementation of influencer strategy in collaboration with Brand Collaborations & Social Media Manager, to develop the channel to achieve brand awareness and sales (including micro/mid/top tier influencers).
Introduce marketplace strategy (focusing initially on Amazon for Europe), to establish a presence for Bemz, and develop the sales channel ongoing.
Continuous evaluation and analysis of initiatives to learn and improve.

Skills and experience required:
Minimum experience of working in sales and marketing roles in e-commerce for 2-3 years.
Passionate about digital marketing with a proven track record of driving sales growth in digital channels.
Excellent working knowledge of Google Analytics.
Strong Project Management skills.
Experience of working in Litium platform is a bonus, but not essential.
Relevant University Degree.
Our working language is English, so fluency is essential.
Application
Apply with your resume as soon as possible, since we work with continuous selection.
About the company

Bemz was founded in 2006 by Lesley Pennington, a Canadian born innovator and entrepreneur. In 2015 Verdane invested in the company, to allow for rapid expansion in the global market. Verdane's core investment strategy is to realise the potential of unlisted assets by being a knowledgeable and active owner. Verdane funds are distinctive in that they can invest in a single company, or in portfolios of companies. In each case, Verdane builds on its expertise and experience to unlock the underlying potential of small- and medium-sized growth companies. The Verdane approach is all about creating value for fast growing companies within software, consumer internet, energy, and high-technology industries. A typical Verdane investment is on a rapid growth trajectory, supported by long-term structural growth trends with technology as a fundamental driver. Verdane is an ambitious and active owner, partnering with management teams and leveraging on extensive experience within specific sectors and broad industrial networks, to help companies sustain and accelerate growth.