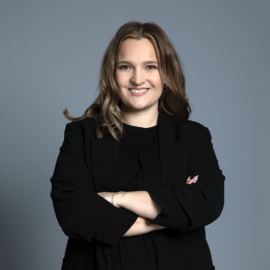 Erika Collin
Senior Recruitment Consultant
Rollen har blivit tillsatt och tar inte längre emot ansökningar
Cheil is currently undergoing an exciting period of growth and is therefore on the hunt for a new Content Delivery Manager. This is a great opportunity to work in a fast-paced, international environment where collaboration and a team-player mindset is key.
The role
As the Content Delivery Manager at Cheil Nordic, you will be responsible for overseeing all online content creation activities related to presenting (our client) Samsung's products at major Nordic retailers online, as Elgiganten, Media Markt, Netonnet etc. You will have the opportunity to develop content diverse strategies for various online campaigns and as such, your role will play a key part in building Samsung's brand identity and online presence amongst its retailers.
Your responsibilities
You will work with digital tools in order to analyze the digital material that will present Samsung's products on retail platforms and make recommendations to ensure that the content is as clear as possible to end consumers.
Together with Samsung or other clients you will develop digital content and coordinate production via a central production unit. You will become a crucial part of delivering material on time and in accordance with the client's requests.
You will also be responsible for developing long-term content plans for retailers, based on their respective needs as well as data trends.
Skills and experience
3-5 years' experience in content creation roles.
Good understanding for e-commerce and content marketing.
Experience in online content optimization and brand consistency.
Strong project management skills.
Good presentation skills.
Solution and cooperation oriented.
Experience in image editing in Photoshop and HTML is a plus.
Written and oral fluency in English
Swedish or another Nordic language is a plus
Application
Apply with your resume as soon as possible, since we work with continuous selection.