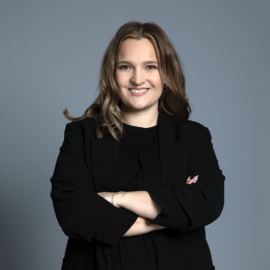 Erika Collin
Senior Recruitment Consultant
Rollen har blivit tillsatt och tar inte längre emot ansökningar
About the role
The role as Consumer Insights Specialist is highly visible, you will work cross-functional across our teams of designers, merchandisers, marketing planners and CRM specialists. You will leverage different data sources to generate powerful consumer insights and proactively identifying actions how we make our offering and concept as relevant as possible towards our target consumer.
The company is divided into three key business units: Woman, Man and Soft Sport. You will work with all three concepts and report to one of the Business Unit heads - Martin Bergdahl. The position is located at Filippa K HQ in Münchenbryggeriet, Stockholm.

Key areas of responsibility:
Main responsible to understand and visualize our target consumer (for example by creating customer personas)
Main responsible to ensure that our product offering and marketing is relevant and focused on our target consumer
Responsible to validate our offering vs consumer via consumer testing (focus groups/panels) and external tools (e.g. Stylesage, Edited or similar)
Responsible to provide insights and recommendations with regards to pricing, product mix and timing by leveraging different data sources (CRM, customer surveys, transactional data, Stylesage, Edited or similar)
Responsible to translating findings into clear, easy-to-understand insights, communicating verbally and visually
Conceptualize and run analyses that generate insights on consumer behaviour and customer needs to help further develop and improve our value proposition, concept and marketing strategy.
Ensure processes, tools, and documentation are in place to support efficient and consistent customer analysis across teams
Constantly ask questions about why our customers think, feel and act in the way that they do
Provide an insightful interpretation of results, pro-actively generate ideas, formulate and communicate recommendations that drive action
Skills and requirements:
Bachelor's degree or higher in Marketing, Industrial Engineering, Economics, Computer Science or Statistics
2+ years of experience in customer analytics, marketing analysis, merchandise planning or similar
Previous e-commerce experience preferred
Strong experience working with gathering customer insights and testing ideas/prototypes vs consumers (e.g. focus groups, customer surveys)
Strong analytical skills and experience of working with web analytics tools, i.e. Google Analytics
Effective at communicating and explaining data in simple and memorable ways
A strong interest in fashion, style, design and culture
Application
Apply with your resume as soon as possible, since we work with continuous selection.

Filippa K was founded in 1993 and is today a leading Scandinavian fashion brand. The head office is situated in Stockholm, Sweden and there are hubs in Amsterdam and London. The brand is present in 60 markets through its own e-commerce, 40 brand stores and around 600 premium retailers. Filippa K has 350 passionate employees across 7 countries. The company is divided into three key business units: Woman, Man and Soft Sport.