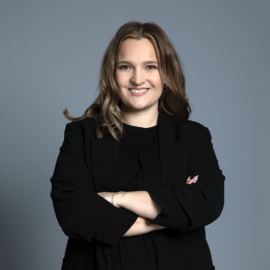 Erika Collin
Senior Recruitment Consultant
Rollen har blivit tillsatt och tar inte längre emot ansökningar
Profile
As E-Commerce Manager you will be a member of the digital team and a part of the collaborative group of European e-Retail Performance Managers working with Samsung stakeholders either across Corporate Marketing, Channel Marketing or Digital Marketing teams dependent on location. You'll help support Samsung in the Nordic countries improving their online retailer performance in terms of sales but also awareness and content optimisation.
Key areas of focus are to increase e-retail sales conversion by enhancing, brand positioning, brand visibility, enhanced content, increased conversion with a clear and timely go to market strategy on new launches using data driven capabilities. You will have three direct reports and report to Head of Digital.
Responsibilities
Supporting Samsung Europe's vision to grow the online retailer sales and brand presence, you will act as the key player to deliver the strategy to grow e-Retailer performance in your local subsidiary.
Take lead from the Senior European e-Retail Performance Strategist to ensure objectives, best practices, driving recommendations and data output are aligned and centralised to have a holistic marketing funnel view for Europe.
Work in a collaborative and aligned manner with Samsung Europe's strategy in driving Shared Services
Regularly use the available insights tools/platforms to review and extract meaningful insights
Review and understand analytical outputs from the data team including daily/monthly/quarterly reports and insights.
Support local Samsung Stakeholders and e-Retail partners utilising shared services across content, insights tools to drive better understanding of channels and ultimately enable and increase performance.
Work closely with the central team and other local subsidiaries to build channel campaign strategies, ways of improving product portfolio and optimise channel investments
This role will require occasional travelling in Europe for workshops, meetings etc

Requirements
Strong strategic management experience to be able to visualise and identify strategic roadmaps.
Proven leadership experience with ability to work cross-functionally and demonstrate clarity on strategic objectives and to inspire and influence teams to deliver objectives/targets.
Excellent relationship management experience working with internal teams, clients and third parties and strong client facing skills with ability to develop structured storylines for presentations inspired by data/analytics.
Confident in working with complex data-sets translating data into real life actionable insights and plans. Worked with data sets scraping tools such as: Hitwise, Similar Web, Brand View, Profitiro, Helium etc.
Develop actionable insights and improvements across retail partners channels
Ability to create and deliver persuasive, clear, and concise communications for various audiences with minimal guidance.
Ability to identify key trends and opportunities to boost brand and category performance across channels. .
Experience in working within Telecom or Consumer Electronics is a big plus.
Expert user of MS packages including Power Point or any application to build presentations.