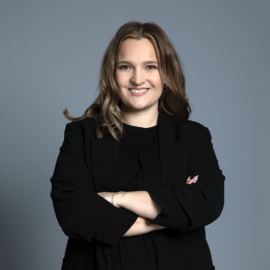 Erika Collin
Senior Recruitment Consultant
Rollen har blivit tillsatt och tar inte längre emot ansökningar
The role
As Global PR Manager at Filippa K, you will be a key player in the marketing team, ensuring optimal visibility of our brand. By leading the planning and budgeting of all PR activities, events and collaborations, you will support our overall communication plan. Your work will strengthen brand awareness to boost earned media value and demand generation. Working closely with all members of the marketing team as well as the design team, you will be a critical part of delivering Filippa K's marketing goals and transformation. The position is situated at the HQ in Stockholm, but we are open to adapting it to a remote working position. You will report to the Head of Marketing.
Your responsibilities will include:
• Develop and implement press and PR strategy
• Responsibility for the PR communication plan to increase brand awareness and strengthen the business and product narratives
• Managing a team of three
• Organize and manage fashion shows, press days and other type of events
• Initiate and maintain relationships on a large scale with key persons in traditional and non-traditional media
• Nurture and maximise brand relationship with high profile VIPs
• Seeking out new marketing opportunities that will fit the brand and maximize broader business goals
• Conducting relevant reporting to evaluate and measure the efficiency of activities
The experience you'll bring is:

• Strong global media relationships especially within fashion press
• 5+ years of documented experience within PR in an international fashion environment
• Experience within luxury fashion sector
• Previous experience hosting events
• Entrepreneurial mindset, strong social skills and a passion for building a brand
• Experience of working independently, establishing new strategies and processes
• High level of initiative and ability to thrive in a fast-paced and challenging environment
• Strong communication skills
If this sounds like you and you're interested in joining our team, please click below to apply. Please note that we are only able to handle applications through our website on an ongoing basis. Your application will be saved in our database, and we will contact you if we have any openings that suit your profile.
All are welcome to apply. As an equal opportunity employer, Filippa K makes decisions based on merit. We do not discriminate based on age, gender, gender identity or expression, orientation, religion, cultural background, nationality, marital status, or disability. Diversity is central to our way of doing business and is an asset at all levels of the organisation. We believe in a culture of shared values where every employee is empowered to take responsibility and initiative in order to improve our customer satisfaction and sustainable profits.