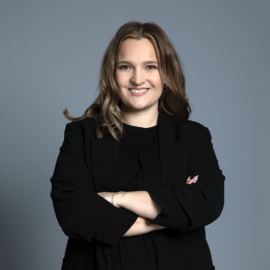 Erika Collin
Senior Recruitment Consultant
Rollen har blivit tillsatt och tar inte längre emot ansökningar
The role
As Nordic Head of E-commerce you will be a core member of the digital strategy team within the business unit Frilufts Retail and part of the Fenix Outdoor group. You will be responsible for the e-commerce of Sweden (Naturkompaniet) and Finland (Partioaitta) and also work closely with the E-commerce Managers of our retail brands in Denmark (Friluftsland) and Germany (Globetrotter). Your overall goal is to improve online performance in terms of sales, but also increasing brand awareness and drive content optimization. The role requires a close cooperation and teamwork with each brand's retail business and marketing departments.
The Nordic Head of E-commerce will have experience in leading major online rollout initiatives. The ideal candidate must have a consistent track record of e-commerce success, with skills to read data and to execute strategy across multiple digital touchpoints. You will have business knowledge and understanding to ensure conversion initiatives align with our digital roadmap of initiatives.
Key focus areas are to increase e-commerce sales, conversion rate and the number of digital visitors. Since we are a multi-channel retailer and see our brick and mortar store as a very important part of our business, your focus will also be on driving traffic to our stores and to create a great customer journey with excellent omni-channel features to support a great shopping and outdoor experience.
In addition, you will play an important role in implementing our go to market strategy and using data driven capabilities to adapt to technical challenges and online competition. By supporting Frilufts Retail's vision to grow the e-commerce business and brand presence, you will be a key player to deliver online performance growth.
You will have personnel responsibility for the e-com team and report to Head of Digital Strategy. You will be based in Solna but require occasional travelling in Europe for workshops, meetings etc.
Responsibilities
Lead and implement the growth strategy of the e-commerce business for Naturkompaniet and Partioaitta.
Own P/L and budget for Naturkompaniet and Partioaitta's e-commerce business.
Together with our colleagues in the marketing and purchasing department, create sales-driven activities and attractive customer offers that go hand in hand with our brand communication.
Use available insights tools to review and extract meaningful insights from our Head of CRO and most importantly, turn data into actions.
Work closely with colleagues in the Fenix Digital Technology organization and other e-com managers to share knowledge how to optimize online conversion and sales.
Manage site operations, define requirements and key initiatives in order to develop the roadmap for technical development and support.
Requirements
At least 5 years' experience from e-commerce sales driven operations.
Management experience to be able to execute on go to market decisions and activities to reach sales targets.
Proven leadership experience with ability to work cross-functionally and to inspire and influence teams to deliver targets.
Excellent relationship management and experience working with internal teams and third parties.
Confident in working with complex data sets and ability to translate data into actionable insights and plans.
Ability to develop structured storylines for presentations inspired by data/analytics.
Ability to identify key trends and opportunities to boost brand and category performance across channels.
Good knowledge of traffic management, conversion optimization and consumer behavior online.
Experience of working in agile processes.
Experience in working with retail companies with offline and online sales is a big plus.
Experience from more than one change of plattform project for e-com and PIM is a big plus.
Language skills: English required, Swedish, Finnish and/or German is a plus.