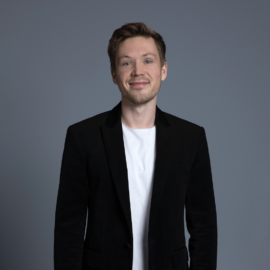 Gustav Lundström
Senior Recruitment Consultant
Rollen har blivit tillsatt och tar inte längre emot ansökningar
The Role
Social Media Specialists are responsible for assisting the Digital Media Lead in the creation and implementation of holistic social media plans for their brands. This individual will gather and analyze various amounts of marketing data for the company and their competitors to determine their advertising and media needs and to ensure plans are properly executed and delivered. Plans typically include analysis and recommendations on targeting, geography, scheduling, support level, strategic executions and budget. Social Specialists have day-to-day client contact and work in close collaboration with the rest of the Digital Media Team. Success requires strong analytical skills, good consumer understanding, creativity, skill in negotiation and very strong attention to detail.
What you will do:
· Assists the Digital Media Lead to develop social media plan recommendations for the company that meet the campaign goals and target audiences
· Maintains regular communication of brand and team status to Supervisor/Manager
· Develop a positive experience and relationship with internal teams maintaining day to day communication
· Executes social media campaigns, and purchasing social media from the different self-serve platforms and managed services
· Ensure that all projects assigned are executed to plan
· Manage, analyze and optimize social media placements during campaigns
· Collaborates with web analysts to provide campaign reporting and ROI analysis
· Ensure that work produced with the highest level of quality and accuracy
· Sources, compiles and provides research materials when required
· Participates in assigned client meetings and presentations
· Pro-actively identifies project issues/problems, assists in issue/problem resolution and provides project updates
Required skills and knowledge
· 1-3 years' experience in social media planning and buying
· Facebook Blueprint and/or Certification an asset
· Knowledge in various social media platforms and best practices in organic and paid use
· Proficiency in Microsoft Office, with an advanced working knowledge of Excel
· Strong analytical skills
· Strong quantitative skills, including analytical abilities and math proficiency
· Ability to effectively utilize media research and reporting resources
· Excellent communication skills – written, verbal and presentation
· Strong negotiating skills
· Flawless attention to detail
· Project management, problem solving and organizational skills are essential.
· Able to work successfully with teams, handling multiple projects and meeting tight deadlines under pressure
If you are interested, don't hesitate! send in an application today or contact us if you have any questions!