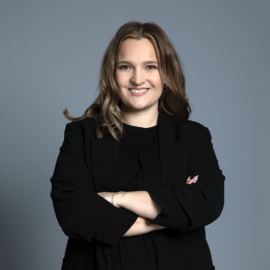 Erika Collin
Senior Recruitment Consultant
Rollen har blivit tillsatt och tar inte längre emot ansökningar
In the role of SEM Manager, you have overall responsibility for all search engine marketing activities. You work on a predetermined budget where you have a great focus on maximizing ROI and driving relevant traffic as well as customers to the targeted website. The work is based on three steps - to continuously create, analyze and improve our SEM efforts.
What we want you to do
Perform A / B tests, collect & analyze data, and identify current trends & insights to achieve maximum ROI in our paid search campaigns.
Track, report & analyze website data, search campaigns & PPC initiatives.
Manage campaign spending, keep budget provided, calculate monthly costs & aggregate discrepancies.
Optimize landing pages & content for paid search campaigns.
Research & analysis of keyword optimization & strategy for the ads.
Analysis and tracking of competitor's SEM efforts, such as ad links & keywords.
Mandatory knowledge and experience
To succeed in the role you need to have very good knowledge in search engine marketing with documented results from past work experiences. You excel in keyword analysis and work proactively with search campaigns to maximize ROI.
Experienced experience of SEM with good results from PPC campaigns.
You master Google Ads, Google Analytics & GTM very well. Other relevant tools are beneficial.
Good knowledge in performance marketing, conversion & customer acquisition.
Updated in the latest trends & best practices within SEM. Keep track of how the algorithms work and evolve.
In-depth experience with bid management tools.
In-depth experience with keyword tools such as SEMrush, KeywordCompetitor, iSpionage.
Strong analytical skills to generate relevant SEM reports.
A / B and multivariate testing is no stranger to you.
Adequate knowledge in web design, web development, conversion optimization (CRO) & search engine optimization (SEO).
+2 years of experience in the field
Who are you?
Motivated and self-going
Solution-oriented
Accountable
Good communication and collaboration skills
Structured way of working