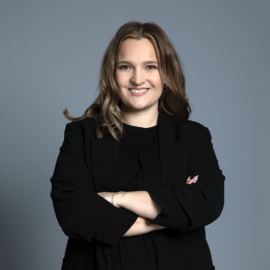 Erika Collin
Senior Recruitment Consultant
Rollen har blivit tillsatt och tar inte längre emot ansökningar
About the role
As Senior CRM Marketing Specialist you will be responsible for improving the customer experience at Matsmart - in order to drive sales and increase brand loyalty. You will be responsible for developing our data driven customer experience and the personalization of all our communication - building on insights that we gather from of our data. Together we work towards the vision of creating a world-class customer experience. The successful candidate will be a brand-literate, data driven, well organized and highly productive individual.
Responsibilities and tasks
Constantly improve and develop our data driven customer experience and communication - based on insights, KPI's, sales performance and a never ending drive to exceed our customer's expectations.
Project lead CRM activities and campaigns from concept to execution and analysis, such as: Research trends, customer behaviour and new opportunities, develop and execute cross-channel, CRM strategies leveraging multiple channels such as E-mail & SMS. Continually engage and retain customers throughout their life-cycle.
Analyze data to find opportunities for personalization to improve our customer experience.
Set up automated communication journeys, including customer segmentation, dynamic content, email deployment scheduling and trigger email notification. Develop content strategies to maximize customer retention, customer loyalty, and customer engagement.
Partner with key stakeholders to create overall strategy and sharing valuable customer insights internally around the consumer journey and CX.
Enhance existing consumer nurture programs, including welcome, onboarding and reengagement campaigns.


Required skills and knowledge
Bachelor's degree in Business, Engineering, Marketing or equivalent.
2+ years CRM/marketing automation and B2C e-commerce experience.
Experience with sales/business metrics reporting and strong analytical approach to data.
Excellent commercial awareness, business understanding and understanding of digital customer behaviour.
Understanding of email marketing operations, technology and testing techniques. Experience in Customer Data Platform is a plus.
Ability to collaborate with cross-functional teams and influence decision making across all levels of the organization.
Strong verbal and written communication skills. Able to keep others informed and up-to- date; able to organize/prioritize. English in both written and speaking. Other European languages is a plus.
Demonstrated ease, facility, and interest in working with data, including standard email engagement metrics, web tools (GA etc.) and email marketing tools (Emarsys or similar), full-funnel metrics and business-critical requirements.
Self-motivated and energetic individual with a high level of initiative and thrives working a fast-paced challenging digital environment.
Truly passionate about food waste.
What we offer
Do you want to work in an inspiring and fast paced environment together with an awesome team on a mission to minimize food waste? Then you have come to the right place.
Have real impact
A unique opportunity to work hands on to reduce the food waste.


Entrepreneurial journey
Entrepreneurial experience in a well-financed company with very ambitious growth plans. Plenty of room for personal growth.


The best colleagues available

We are a dedicated team that work towards a common goal. We have fun together and learn from each other. Everyday.