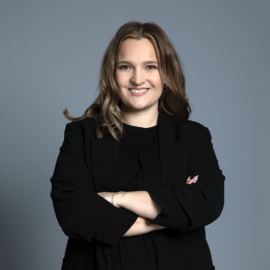 Erika Collin
Senior Recruitment Consultant
Rollen har blivit tillsatt och tar inte längre emot ansökningar
You will be a part of the Account Management team with three Account Directors and except from you two Senior Productions managers reporting to Head of Account Management Team. The group is handling projects for the retail envoirement as well as digital solutions and is having a 360 communication perspective aiming for providing solutions with focus on the consumer journey and experience.
We are a solution-oriented team, with focus on development of creative and innovative deliverables for our clients. Our ambition is to act as advisers with an innovative approach. Your colleagues are well experienced about interior design and production and have the skills needed to be able to work both strategic and operative.
As a Production Manager, you will work in a dynamic environment where your main task will be to ensure the production and installation of our projects being executed with high quality, cost and time efficacy in line with our clients expectations. You will have a coordinating role with many different tasks on your to do list during a week. To be convenient in your role you need to be a true team player but at the same time be able to work independently and not being afraid of taking own decisions. You like to work when lot of things are going on and no day is the other alike. You are not afraid of challenge ways of working and are always looking for savings in time and costs for your projects.
Your responsibilities
Leading the production and installation of the agencies projects with focus on retail.
Coordinate internally with involved functions as creative, digital and the finance team.
Securing quality, delivery time and costs for specific parts of the project
Supporting Account Director for estimation of hours, costs and time lines.
Provide information for weekly reports
Develop working processes internally and with vendors
Extend our vendor pool
Responsible for work process that secure quality and efficacy and secure steps in our working process as pilots, prototypes etc.
Being the expertise in our delivery for production, purchases and installations.
Proactively support the client with improved solutions and suggestions for better quality, lower costs and faster delivery.
Skills and experience
Degree within Marketing, Project management or similar (Preferred not mandatory)
2-3 years' experience in Production management or Project/Production coordination (at agency, in-house agency or similar)
Strong planning, organizational and problem-solving skills
Ability to pay attention to details
Strong time management skills
Strong verbal and written professional communication skills, in both English and Swedish.
Experience of working in Excel and PowerPoint.
An ability to operate efficiently and autonomously.