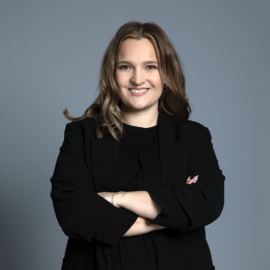 Erika Collin
Senior Recruitment Consultant
Rollen har blivit tillsatt och tar inte längre emot ansökningar
GRANIT is a company that values the environment and sustainability. Our goal and focus is to be able to offer sustainability for people, the environment, producers and consumers. This is what we are constantly striving for through all stages. In addition, we love timeless Swedish design with functionality. We have all this as a basis for our product offering. Today we offer a large range in interior design, such as lighting, textiles, furniture, kitchen items and bathroom accessories.
About the role
The Community & Digital Communications Manager is a key member of the digital team and reports to the Head of Digital Sales. The ideal candidate possesses a strong understanding of the organic and paid social media landscape. You have a passion for creating meaningful connections with our customers through community engagement and in our content marketing channels. You find interest in planning and resource management as you will be team lead for a team of one Content Manager, one Photographer and one Art Director. You and your team will manage and evolve our brand presence and voice across our digital and social channels. You will work cross-functionally collaborating with internal stakeholders such as Customer Service, E-com, Category and Purchasing, and Head of Online Sales.
Main responsibilities
• Lead the charge to create brand awareness and loyalty for Granit.
• Manage and lead a team of three (Content Manager, Photographer, AD).
• Responsible for the team delivering the right material at the right time, based out of our commercial calendar.
• Manage and evolve our paid social media marketing.
• Actively monitor the social landscape to ensure that we're meeting our customers in the areas they're choosing to discover our products offering.
• Regularly capture and track relevant social/community KPIs - sharing key insights, observations, success metrics and opportunities for improvement in the social space.
Qualifications/Experience
• 3+ years experience of professionally managing social media channels on behalf of an organization.
• Hands on experience managing paid social media ad campaigns, as well as active budget management to meet and exceed set KPIs.
• Experience with social media/community management tools.
• Able to handle multiple priorities, using proper urgency when needed.
• Demonstrate a strong sense of accountability and autonomy for effectively completing all required tasks.
• Preferably leadership experience or strong interest to professionally evolve within this field.
• Experience with CRM marketing initiatives is meriting.

Personal competencies
• Strong communicator with a creative mindset.
• Self-starter, creative problem solver, proactive, collaborative and resourceful.
• Able to successfully handle multiple ongoing issues at any given time while maintaining daily workload.
• Highly organized and interested in project and people management.
• Ability to switch between thinking strategically and acting tactically.