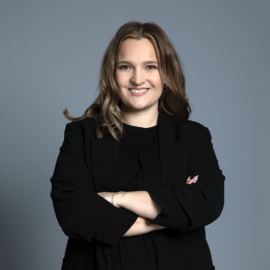 Erika Collin
Senior Recruitment Consultant
Rollen har blivit tillsatt och tar inte längre emot ansökningar
Odd Molly is further increasing their focus on digital sales, conversion optimization and customer experience, which requires a cohesive and competent team that can support and develop our digital business. Since 2019 Hundydory is also a part of the Odd Molly family.
This means that we have an incredibly exciting work ahead - Continuing building two strong brands online! As a part of this journey we are now looking for an Online Visual Merchandiser who will work with both our brands.
About the role
Main purpose for this role is to create successful sales and customer experience via providing visitors with a user friendly and inspirational experience in Odd Molly's online websites. This is mainly done by managing and optimizing website content, merchandising, assortment, campaigns, personalization and other customer experience related functions.
You are responsible for making sure that the daily operating tasks are executed with high quality, attention to detail and efficiency. For this role you'll need to have an agile and data driven mindset with a focus on maximizing customer experience and sales in all actions. Analytics and KPI-follow ups will be an important part as well.
Responsibilities/Tasks
Proactively drive sales through Odd Molly's websites by focusing on visual merchandising presenting the right product, for the right person, at the right time, at the right place, in a visually 'true to brand' way.
Be responsible for launching products on websites, setting up landing pages, campaign sites, content marketing, assortment and other sales drivers.
Working closely with other teammates and other departments in order to reach short term and long term goals.
Proactively drive new improvements and initiatives in order to increase sales
Adapting content to fit technical, user-friendly, localized, SEO, Zalando and Google Merchandising standards.
Making sure on site-content is aligned with brand values, current campaigns, product releases, etc, and is always up to date.
Continually seek to improve the onsite experience by researching and staying abreast of new and innovative solutions, key competitor actions, industry trends and emerging customer and market needs.

Qualifications & Experience
University or other education in e-com, digital marketing or equivalent
1-3 years of experience within e-commerce in retail/fashion, preferably as an online visual merchandiser
Experience working with many product launches per year
Experience working with e-commerce platforms and CMS.
Experience of working in Google Analytics, Search Console and personalizing/merchandising tools e.g. Findify, MS Office or Google equivalent.
Follow up and take actions based on conversion rate, transactions, visitors, bounce rate, drop-off, avg order value etc.
Strong ability to work independent and across departments
Having a strong visual eye, with the ability to create an inspiring and commercially driven online customer journey.
Excellent English & Swedish language skills – both verbal and written
Personal competencies
An inner drive to seek opportunities for increasing sales in profitable way.
Strong awareness regarding how to communicate in the best way, both verbal and written, with internal stakeholders and team members as well as external suppliers and agencies.
Excellent organizational and prioritization skills in order to successfully handle many important tasks such as resources, activities, reporting and follow-up, and several other tasks simultaneously.
Attention to details with a good eye for visual cohesiveness.
Interested?

Apply for the job as soon as possible since we work with continuous selection. We work competency based and do not want cover letters. Instead you are going to answer a few questions connected to your application where you attach your CV or LinkedIn profile.