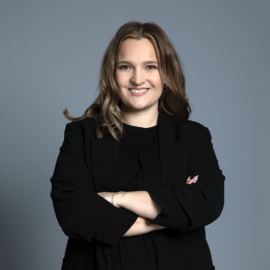 Erika Collin
Senior Recruitment Consultant
Rollen har blivit tillsatt och tar inte längre emot ansökningar
About the role
CDLP has seen strong growth the last couple of years and we are now looking for a UX Manager who will be responsible for delivering the best possible digital experience for CDLPs customers. As UX Manager you will proactively identify opportunities to enhance the customer journey - execute research, analyze customer behavior and translate customer insights into tangible design deliverables in order to create intuitive digital experiences.
We are looking for a passionate UX Manager that will love concepting and crafting the way costumers engage with CDLP online and will make sure to set the CDLP brand apart from others.
You will be part of the e-commerce team and work closely with Creative Director, Senior Developer and report directly to E-commerce Director. CDLP is on an intensive expansion and growth journey and as a member of the team, this requires flexibility, entrepreneurial drive and great problem-solving skills.
Responsibilities
Drive vision, strategy and planning for customer experiences based on data, actionable insights & recommendations
Analyze online data, conduct user surveys and usability tests, identify the needs of CDLPs customers, report analytical findings to internal stakeholders and derive improvement actions based on the results
Set out, monitor and improve KPIs for the website (product discovery, add to cart, conversion rate, AOV, etc.).
Build user flows to visually describe the customer journeys and define user personas to apply a user centric point of view to improve all CDLPs digital interactions taking into account external best practice and current and future trends
Produce work that adheres to brand standards, but is also able to explore new interpretations of the brand and develop out-of-the-box approaches to grow the online experience
CDLP is looking for someone with demonstrated achievements in user experience design and preferably within retail, who can successfully manage the balance between business, technology and design.
Qualifications/Competencies
Knowledge of the end-to-end iterative product design process, including how to develop and use personas, journey mapping, wireframing and prototyping and user testing
Excellent communication and storytelling skills; you have a strong ability to develop and deliver clear and actionable data-driven insights and narratives to help your stakeholders understand the "why" behind your design rationale
Demonstrated ability in creating design deliverables (wireframes, conceptual sketches, prototypes and screen flows)
Demonstrated proficiency in Google Analytics
Fluent in English (other languages are a bonus)
Personal competencies
Strong analytical skills and ability to leverage analytics to design a unique shopping experiences
A strong passion for customer behavior/design thinking and a relentless desire for innovation, balanced with business needs and user expectations
A deep empathy for the user and a desire to learn as much as possible about how they interact with CDLP
A collaborative approach and a great partner to your cross-functional teammates
You embody the growth mindset and have an entrepreneurial mindset
Interested?
Apply with CV or Linkedin as soon as possible, we are eager to get to know you!