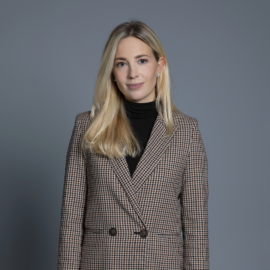 Sarah Gustafsson
Search Associate
Rollen har blivit tillsatt och tar inte längre emot ansökningar
About the role
If you are an analytical, proactive, driven person with good communicative ability to present insights to internal stakeholders, this could be your next exciting opportunity! As Senior Digital Analyst at GANT you are responsible for supporting the decision making based on data analysis and the development of business insights from the various data assets. The role will involve the analysis and interpretation of various data sources to deliver value-adding insights. Part of the role is to design ad hoc and automated reports to provide decision support to help guide the business on short and long-term decisions and help drive performance.
Responsibilities
Analyze data and look for ways that GANT can improve its digital marketing efforts
Act as product owner for E-Commerce Data Architecture, Measurement, Governance and Analysis
Advocate and guide data driven decision making process from analysis to building long-term strategies and challenging the way we do business online
Be a crucial part of the CRO process by quantifying potential improvements and analyzing test results in the customer journey
Work closely with our UX team to support qualitative data to explain user behavior
Assist to UX team to build customer journey maps and collect and implement a global 360 measurement model of our customers journeys by combining marketing, business intelligence and customer experience data
Work closely with rest of E-Commerce team to optimize our customers' experience through continuous optimization
Work closely across departments to develop OKRs, KPIs and reporting methodologies
Produce reports, dashboards and analyze our websites with the goal to provide actionable insights to help GANT make sound data-driven decisions
Make data accessible and train/coach other teams in using data to make better decisions
Skills and experience
Advanced skills in digital analytics tools (e.g. Google Analytics, Adobe Analytics)
Working experience in data visualization and tools paired with an understanding of story telling through data
Bachelor's degree or equivalent, preferably in a quantitative field (statistics or economics)
A structured team player with excellent communication skills
Minimum of 5 years experience in web analytics
Very good skills in Microsoft Excel
Ability to work under tight deadlines in a dynamic and diverse environment
Fluent in English, both written and spoken
It is also a plus if you have:
Working knowledge of performance marketing, paid search and social
Working knowledge of Google Tag Manager and data collection implementations
Experience working with visualization via Data Studio, Tableau or Power BI
Experience working with BigQuery
Familiarity with Qlik Sense or other business analytics applications
Fashion or retail industry experience
We offer you
Gant is a premium lifestyle brand that knows we are stronger together as a community, that we thrive when we embrace each other's differences. We believe creativity is the key to growing and evolving, it has led us down new paths and inspired new inventions. Curiosity beats through everything we do, from exploring the world around us to finding sustainably-minded solutions and understanding that questions are more important than answers. But without courage, none of this would be possible, and it's with courage that we both dare to fail and strive to create new traditions.