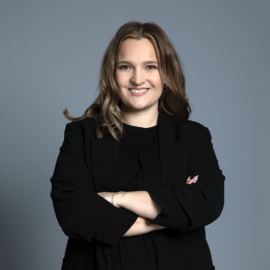 Erika Collin
Senior Recruitment Consultant
Rollen har blivit tillsatt och tar inte längre emot ansökningar
About the role
As an E-commerce Specialist, you will together with the CMO be responsible for the e-com strategy, daily sales and the site roadmap to drive growth at a very fast pace. You will take ownership of the site, daily operations, content and development. You will be a part of Frank Dandy's commercial department and have a central role in strategy, analysis and implementation of their digital activities, with an extra focus on the customer experience on site and CRM. You will report to the CMO - Tuss Odin Ekman.
Responsibilities
Optimize the sites through effective merchandising and overall customer experience in order to improve the conversion funnel
Developing the customer experience features on the sites in accordance with the overall business goals and the brand marketing strategies
Troubleshoot website issues and initiate the path to resolution with IT
Drive site development improvements through A/B testing, heat mapping and data analysis
Compiling accurate daily, weekly and seasonal reports and KPI's performances to identify trends and opportunities
Constantly improve and develop Frank Dandy's customer experience and communication - based on insights, KPI's, sales performance and a never ending drive to exceed the customer's expectations
CRM activities and campaigns from concept to execution and analysis, such as:
- Research trends, customer behavior and new opportunities
- Analyze data to find opportunities for personalization to improve the customer experience
- Set up automated communication journeys, including customer segmentation, dynamic content, email deployment scheduling and trigger email notifications
- Enhance existing consumer nurture programs, including welcome, onboarding and reengagement campaigns
Who are you?
Relevant education within e-commerce/marketing/economics
At least a few years of experience from a similar role
Proven track record of driving online sales and experience in CRM, working with segmentation, personalization and A/B testing
Highly commercial & data driven
Enjoys taking ownership of both challenges and opportunities and initiate ideas and solutions
Self-motivated and energetic team player that thrives in a fast-paced challenging digital environment
Transparent and clear communication
Fluent in Swedish and English
About Frank Dandy
Frank Dandy was founded in Sweden 2003 as a reaction against the boring – single coloured - underwear fashion. Their product range includes underwear, leisurewear, beachwear and accessories. A series of patterned underwear was launched in a daring fashion industry, challenging the traditional view of underwear. Their design philosophy is based on the idea of creating products that are long-lasting and durable in use. The looks are always up to date and even the ambition that the products have to feel super great, means fewer unnecessary purchases per customer. Today Frank Dandy holds the position as one of Scandinavia's top underwear brands and received the DI Gasell award in 2022 for their strong growth.
Placement at the head office in Kungsholmen in Stockholm.
Application
In this recruitment, we at Beyond Retail manage the entire recruitment process in an open-minded and skill-based manner. You simply apply via our application form with your CV or LinkedIn profile. We don't want a cover letter, instead you can briefly describe why you are applying for the job in the application form. Also remember to apply for the job as soon as possible if you are interested since we work with continuous selection. If you have any questions, you are most welcome to contact the responsible recruiter. Please note that we cannot accept any applications via email due to GDPR. Talk to you soon!