A decade of Ecommerce Consultancy
As Beyond Retail leaves 2021 behind, they're entering their tenth year as a company. This equals ten years with a constant focus on creating value - both for their customers and for their employees - which has proven to be a good recipe for success.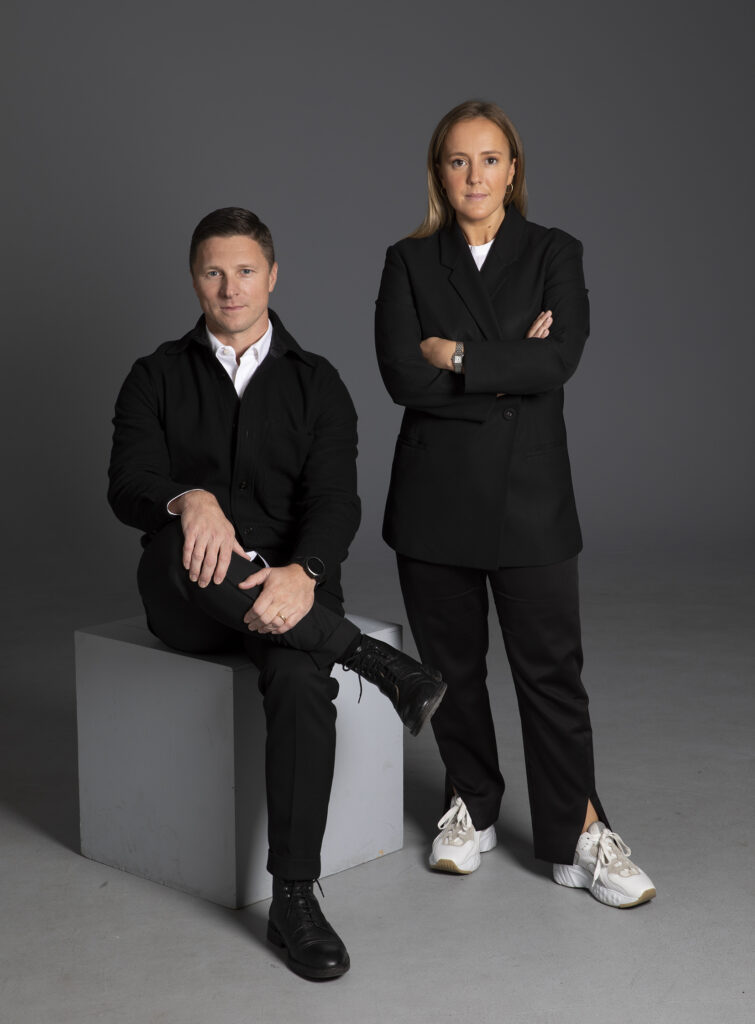 As Beyond Retail leaves 2021 behind, they're entering their tenth year as a company. This equals ten years with a constant focus on creating value - both for their customers and for their employees - which has proven to be a good recipe for success.
Beyond Retail is growing up. Their first decade as a company has gone by fast, starting as a first-mover and establishing their niche as management consultants within e-commerce. Today, they've advanced and created a solid foundation with processes, structures, and employees in place. With the ambition, of course, to keep expanding.

- Of course, it's important for us to keep expanding as a company with new exciting and talented people joining us. However, it's equally important to focus on all of our current employees and develop their competence. Our employee surveys show that we've come far as a company, but we can always improve even more, says Niclas Winroth, CEO and Founder, and continues:
- Quality in the delivery is our top priority, so we need to expand in a controlled way to never jeopardize that. Some of our competitors have company growth as their top priority, and this will never be the case for us, that's not the kind of company we want to build. Instead we focus on creating value for our clients and for our employees. To celebrate our fantastic 2021 results and our 10th anniversary as a company, this spring we're all going on a ski trip to Chamonix. It wouldn't have been possible without everyone's hard work.
Focusing inward
And hard work has not been a problem. In 2021, Beyond Retail doubled its turnover and restored its historical margin levels. The fact that e-commerce and digital marketing are booming in the wake of the pandemic is one reason for it, but Niclas wants to put the focus on the employees as well:

- We've been in the industry for quite some time now and have recently seen an increased interest in becoming a consultant. We value having the sharpest employees in the industry with broad experience, all chosen via a rigorous hiring process. And with our track record, we've managed to attract the best in the business.
Some of the core values that inspire Beyond Retail are diversity, equality, and sustainability. They've put this into practice by having an equal number of men and women among the owners and in leading positions, contrasting to many other companies in the industry.
High demand
During the last few years, digital development has taken some big steps forward. The same is true for Beyond Retail. This has meant several nominations in prestigious competitions for Beyond Retail, such as DI Gasell, Superföretag, and Agency of the year. Laura Bornebusch Lundeberg, COO and Partner explains:
- The business has always grown steadily, but the pandemic has really speeded things up. This is, of course, positive for our clients and their customers; still, it has created higher demands on their organizations. This is where we get the opportunity to show what we can do and help them in their adaptation. Also, the fact that we're an independent player in a business that previously was connected with many partnership deals, is attractive to many.
As their name suggests, Beyond Retail are specialized in many different industries aside from e-commerce and retail. Some of the clients they've worked with during the years are: Svenssons i Lammhult, Svea Solar, Kry, Happy Socks, Pierce, Bygghemma, Orkla, Stronger, Bokus, Akademibokhandeln, Estrid, Matsmart, By Malene Birger, Royal Design, and NA-KD.
- Many of our clients are returning clients, so it's been exciting following their transformation journeys over the years, Laura says. Since we have such broad expertise, we can help with many things; for example, some of our clients need help with recruitment, others with consulting, and some need help with both. Some tasks focus on general digital marketing, while others are more specialized, such as within CRM. It doesn't matter what they'll need help with, because we'll always find it for them before they know what they need.
Looking forward
As 2020 was characterized by uncertainty, not least in the recruitment industry, it created an enormous need for competence during 2021. Even though growth was expected, no one could grasp what it meant in practice; customers created pressure on the e-commerce business, which created a high demand for Beyond Retail. Niclas explains:
- We wish we would've been able to help even more clients, but we had to say no or rather not now, which means we have a list of companies that want our help. This is of course a nice position to be in and we will make the most of it in 2022. It's important to have an open mind within this business, trying to understand what the customers want, what our clients want, and how we can help them in the best way possible.
When Beyond Retail enters their tenth year as a company, they do it confidently knowing that they have a good foundation, but stay humble towards what might occur in the coming ten years. For Niclas, that mean certain hopes for the market and for Beyond Retail:
- In the future, I hope that even more businesses understand the value of what high quality digital competence actually can do for digital growth. And that we find a balance between digital and physical experiences, both in the industry but also at the workplace. For Beyond Retail, I hope that we'll continue to have fun, create value and to build this company and culture together. All employees are key players in our organization, so it's important that everyone is happy.