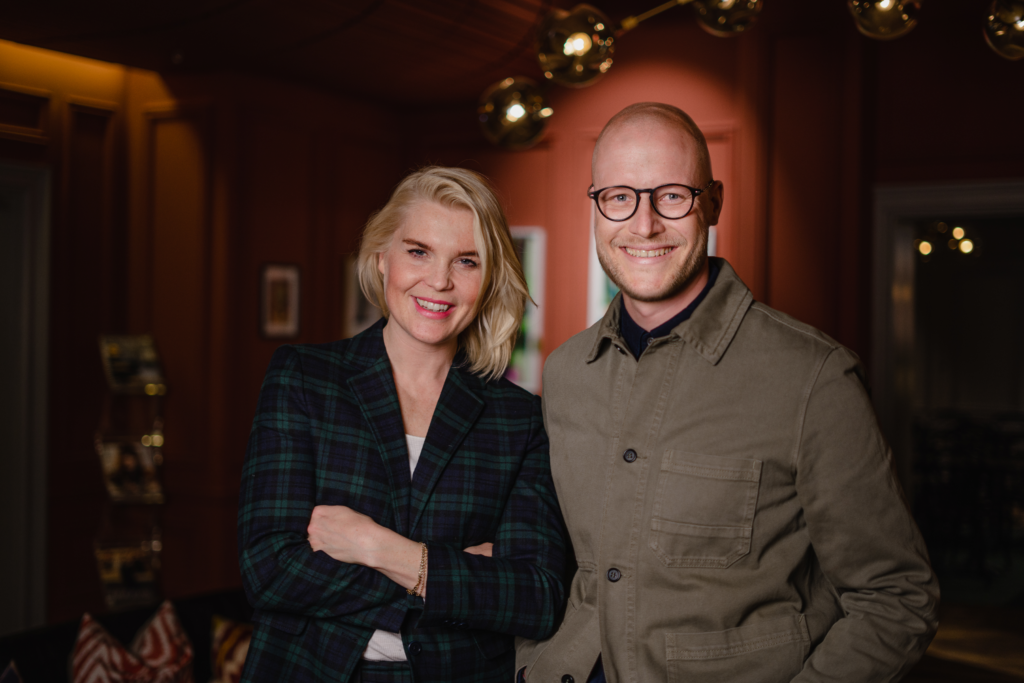 Consulting firm Beyond Retail accelerates their growth by recruiting Carina Fornegård as Head of CRM and Seve Michel as Head of Digital Marketing. The new roles will strengthen the management team and further clarify and improve the current offer. As Beyond Retail aims to continue doubling in size as they have in the last two years, these recruitments are a step in the right direction.
Beyond Retail is a consulting and recruitment firm specializing in digital transformation, digital marketing, and e-commerce. With their hybrid business model, the company is able to offer a unique combination of services and help their clients accelerate all aspects of their digital growth by increasing their digital capabilities and competitiveness.
So far, this has proven successful, and the company has doubled in size over the past two years. The plan is to do the same thing again over the next few years, and as one of the first steps towards this, Beyond Retail recruits Carina Fornegård as Head of CRM and Seve Michel as Head of Digital Marketing. The new recruits previously held senior positions at GANT and ARKET.
"We're already strong within CRM and Digital Marketing, but we aim to be everyone's go-to choice for consultants within these fields and simply be the best in the business for many years to come. It's amazing that senior talents such as Carina and Seve see our potential, and we're planning to keep recruiting for several more senior positions going forward." says Niclas Winroth, CEO and founder of Beyond Retail.
The acceleration is part of Beyond Retail's aim to offer all areas needed for digital transformation and digital growth. When getting to know their clients, Beyond Retail has sometimes noticed that the clients' assumed needs aren't the same needs later identified. That is why the holistic offer is important, creating synergies to reach the best possible results.
"Beyond Retail has an incredibly ambitious and competent team covering all parts of e-com, marketing performance as well as CRM – and it's when these disciplines are working together that we are truly able to maximize our customers' results. To continue developing Beyond Retail's offer together with the rest of the management team will be an exciting journey to embark on", says Carina Fornegård, the new Head of CRM at Beyond Retail.
Digital Marketing is one of the newer additions to Beyond Retail's portfolio, introduced a year ago. Recruiting Seve Michel will allow the company to accelerate even further in the upcoming years.
"Beyond Retail is in an interesting phase right now, and digital marketing is an integral and natural part of their offer. In addition to the proximity to clients and their businesses, I'm looking forward to learning from but also developing and challenging the current processes and procedures. Together with the rest of the team, I hope to increase how accessible and understandable digital marketing feels for our clients." says Seve Michel, joining Beyond Retail as Head of Digital Marketing.