A determination to develop
Always aiming to beat last year's results can be challenging, especially with current events creating instability in the world. Haresh Radhakrishnan, however, sees it as new opportunities to learn, develop, and grow — with Beyond Retail as his foundation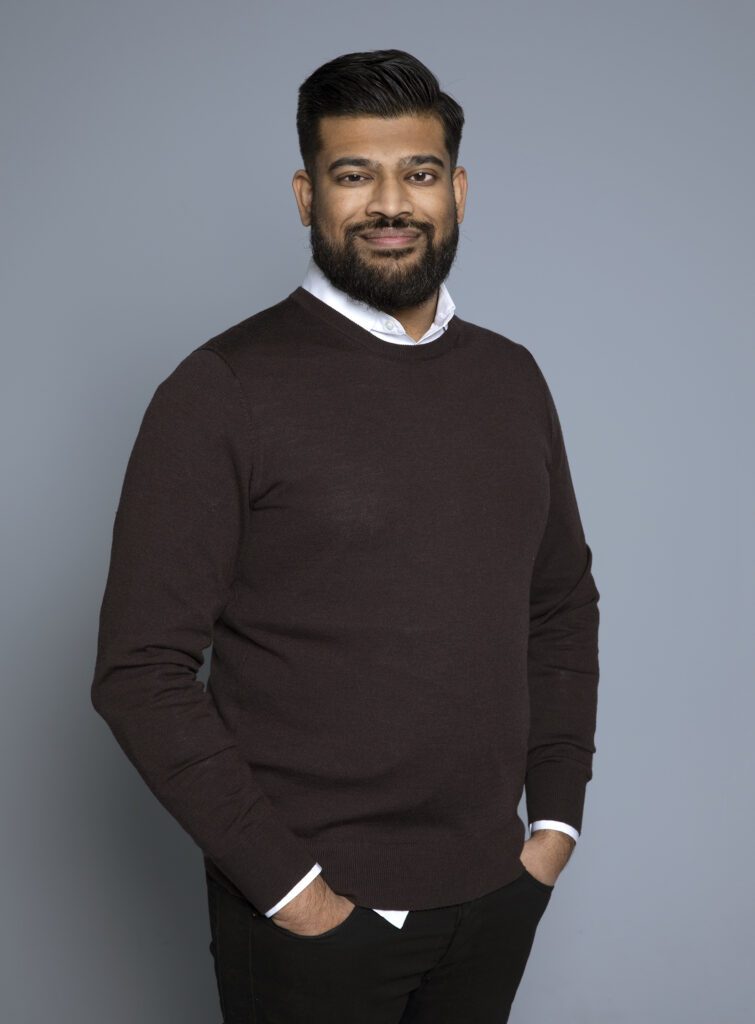 Haresh Radhakrishnan has always been interested in IT, but not to work as a software developer or data engineer. Instead, he found computer sciences, the perfect combination between IT and project management. Today, he works as a Senior Digital Marketing Consultant Lead at Beyond Retail, where he can combine just that.
He got into the agency side of the marketing industry by chance when being offered a job after an internship, focusing on digital marketing. His goal was to learn as much as he could, and five years later, after working with different clients and e-commerce projects, he felt ready for a new challenge:
- When you're in a young industry, working with experts, you become senior quite quickly if you want to. In the first years, I focused on learning as much as I could, and as time went by, my role became more and more strategic. But after some time being on the agency side, I felt I wanted to understand the clients' sides better, Haresh says and continues:
- I was curious about Beyond Retail not just because of how fascinating the clients seemed to be but also the variety. When going to the client-side on assignments, I was worried that my learning curve would slow down, but with all these exciting clients I work with, I get to see new perspectives in everything I do. Looking back at my first year at Beyond Retail I have learned so much and grown a lot, exactly what I wanted.
Various competencies and clients
Today, he's a Senior Digital Marketing Consultant Lead. In his latest assignment, Interim Head of Digital Marketing, he did everything from solving ad hoc problems to managing strategic questions and owning the channel mix. Always with his team at Beyond Retail to bounce ideas off of; a tight group with various specialist skills. He explains:
- We all have specialist backgrounds. That enables us to both work with strategically important questions and feel confident using our operative skills when needed. For one client, I can work closely with their agency, ensuring they deliver according to plan. For another client, I can be a bit more operational and optimize the channels myself. And for some clients, I do both.
And it is that versatility that drives him the most:
- It's very rewarding to work with different clients; no client is the same. It's always a variety of goals, competencies, industries, systems, people — and you get to learn to manage it all. I appreciate that broad competency development; I love to develop and learn, and I really get to do that here at Beyond Retail, Haresh says.
Challenging but rewarding
The last year has been tough on the e-commerce industry. For Haresh, that means conducting many analyses to understand how the war in Europe, the inflation, fuel pricing, and much more affect the industry. He explains:
- You always want to beat the previous year's results, but with everything going on in the world now, it can be hard. It's always challenging to deliver numbers, and even more now with all the different macro variables affecting the results, Haresh says.
With that in mind, what do you think about the future?
- Well, as it is challenging, I also learn much from it, which is very rewarding. So it's not affecting my personal goals. I like it very much here at Beyond Retail, and I still feel young in my career and have much more to give. I get frustrated when I don't know or understand things, so in the long run, I don't have to be the best, but I want to be able to solve as many problems as I can, and to do that, I just need to understand how everything works.