Pierce Group's 24MX
Pierce Group's 24MX partners with TikTok and Beyond Retail, generating stunning cost reductions, soaring engagement, and setting the stage for future success.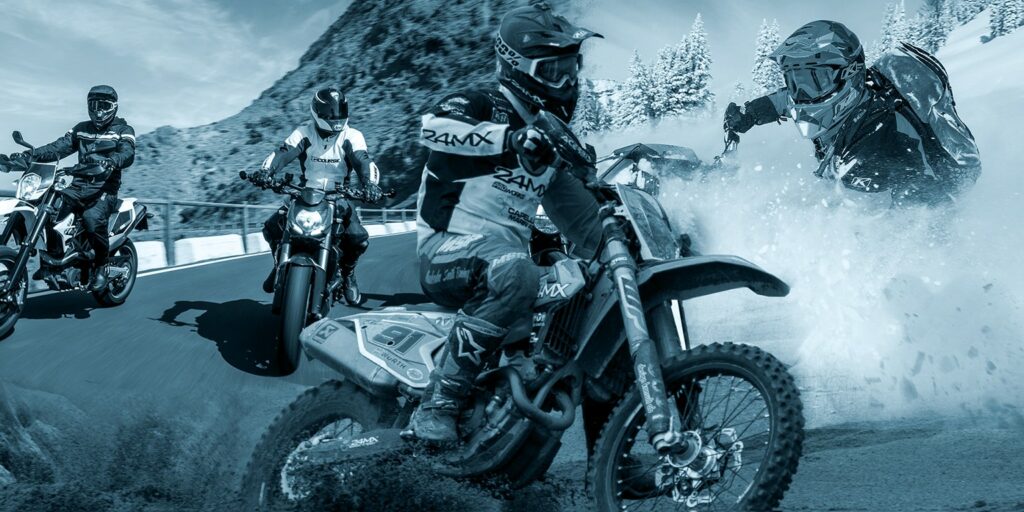 24MX, Pierce Groups' dedicated racing and MX brand have been the European market leader for years. With just over 16 active markets and a huge assortment of gear and accessories for riders they have established themselves as the go-to within the sport. However, due to the lack of time and in-house resources, they collaborated with one of their consultants from Beyond Retail to set up an experiment to make a dedicated effort in trying out the TikTok race court.
In November 2022, Pierce Group's 24MX brand took a bold leap by venturing into the world of TikTok advertising during Black Friday. In close collaboration with TikTok representatives and Beyond Retail consultants, 24MX's Black Friday campaign proved to be a resounding success, showcasing the potential of the platform as a powerful marketing channel. Allocating about 10% of the total marketing budget, the campaign's results were nothing short of impressive, slashing CPM costs by 42% and click costs by 33% compared to Meta platforms. Moreover, the campaign's engagement rates significantly outperformed benchmarks in both Germany and Sweden.
Crushing Engagement Benchmarks
The TikTok campaign generated impressive cost savings and delivered exceptional engagement rates. According to TikTok benchmark data, the campaign beat the benchmark engagement rates in Germany by a staggering 60% and surpassed engagement rates in Sweden by 33%. These achievements were all the more impressive considering 24MX's almost non-existent previous presence on the platform.
Collaboration Drives Creative Success
A key factor contributing to the campaign's remarkable success was the close collaboration between 24MX and TikTok's creative team. The partnership resulted in highly engaging creatives native to the TikTok format, seamlessly blending with the platform's user-generated content. This creative synergy played a crucial role in driving the campaign's exceptional performance and skyrocketing engagement rates.
A Strategic Test Yields Promising Results
By allocating about 10% of their total marketing budget to TikTok advertising during the highly competitive Black Friday season, 24MX demonstrated their willingness to experiment and innovate. The success of this strategic test played a vital role in proving the platform's effectiveness and great promise for the future.
Incorporating TikTok into the Marketing Mix
Following the outstanding results of the Black Friday initiative, Pierce Group made the decision to incorporate TikTok as a new marketing channel in their mix. The campaign's performance serves as a testament to the power of innovation and collaboration, and the platform's potential to deliver remarkable results.
As more companies recognize the value of embracing diverse marketing channels, the story of 24MX's Black Friday triumph serves as an inspiration. By leveraging TikTok's unique capabilities, partnering with the right experts, and harnessing the strength of creative collaboration, businesses can unlock new opportunities and achieve exceptional outcomes, even during the most competitive seasons.