Pre-study E-com platform project for Tibber
At Beyond Retail we have during the years, successfully implemented AI and machine learning capabilities within our clients organisation and infrastructure, to help and support them in drive growth and make better use of their digital marketing spend. This way we are able to offer a truly data driven approach to digital marketing, and eCommerce in particular, to maximize ROAS (return-on-ad-spend) and utilizing all resources.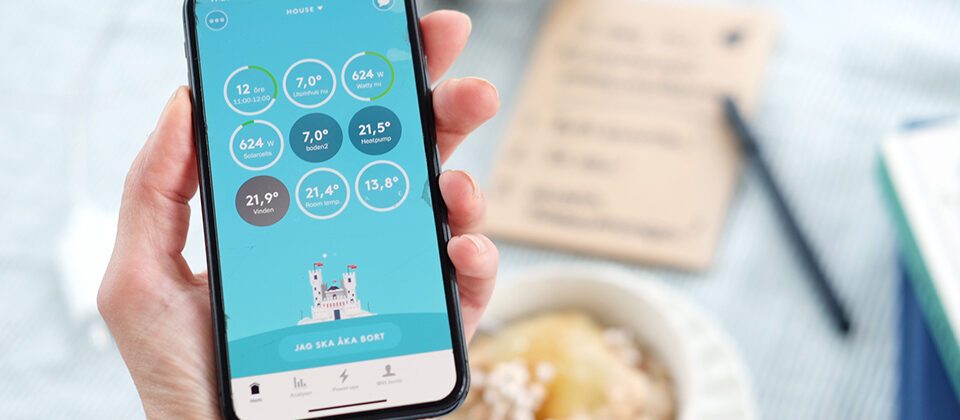 "As a startup, we are used to making quick decisions based on gut feeling. When it comes to which platform we should base our future store operations on, we felt that it was not enough with gut feeling alone. Robin immediately understood our challenges and our visions of the future and delivered a well-founded roundup and recommendation for a choice that fit our strategy and challenges. "Hatten av" for the work Robin did and the recommendation he delivered to us!"
(Douglas Sandberg, E-commerce Manager, Tibber)
Tibber is on a mission to change the way we buy and consume electricity.
With smart technology, no bigger than an app in your phone, Tibber replaces your traditional power company. It's technology that not only charges your home with cheap, green energy but also makes sure you consume less – so that both our planet and your paycheck last longer.
Tibber identified that their existing e-com platform was not scalable, agile or technically stable enough to support their global growth plan. As a result, and in order to not lose momentum, Tibber brought in external expertise to analyze and recommend a platform better suited for their needs. Beyond Retail was assigned the project, and our Senior Manager Robin Ahrnéll took on the role as Project Manager.
Key Objectives
The Tibber organization is very tech oriented which resulted in a solid list of technical requirements. The goal was to identify, review, document and recommend the most suitable platform that could scale and accelerate Tibber's e-com business globally and long term.
Primary requirements:
1. Open source
2. Headless
3. API:s - ability to modify and expand
Approach

The project plan was divided into five different phases.
1.Requirements > 2.Pre-study > 3.Benchmark > 4.Documentation > 5.Deliverables

Requirements
The startup phase of the project, we gathered all stakeholders in a workshop to plot out all the must haves vs nice to haves. In parallel, we sketched out existing technical architecture and the future long term architecture. In the mapping we identified which systems (e.g. CMS, CRM, ERP) should communicate with each other seamlessly. We collected the insights from the workshop along with other requirements and recommendations in a project plan.
Pre-study
Based on insights and requirements from the workshop we started scanning and analyzing open source headless platforms on a high level which resulted in five compatible systems. We went through the whole technical list and ticked off all the must haves.
Benchmark
In this stage we made a deeper benchmark based on technical performance and the user experience, connected to following criterias Result vs Resources, Cost vs Quality, Time vs Flexibility, Speed vs Usability. The comparison highlighted three platforms that matched the clients' strategy and challenges.
Documentation
Each phase and platform were documented and presented in a structured way with pros and cons to the client. We also made the documentation easy to maintain by adding new insights along the way.
Deliverables
A list of three recommended platforms that were ranked from 1 - 3 based on the most important aspects for the customer.
Output
In-depth platform audit and analysis
Technical performance testing
Reviewing API setup/documentation (admin, backend and storefront)
A review of GitHub ratings and the size of the contributor base
Benchmark based on following criterias
Result vs Resources, Cost vs Quality, Time vs Flexibility, Speed vs Usability
A solid documentation x 4 platforms
Recommended platforms
As a result of the project, Tibber gained deeper knowledge and more detailed insights into e-commerce platforms. Most importantly, they learned what platform best suited their specific needs and e-commerce growth plan.
At Beyond Retail we simply aim at filling the client's need for competency – whether it is through recruitment, consultancy services or a combination of both. We want to make the experience as seamless as possible.
If you need help getting started, selecting an E-com platform or improving an existing setup? Don't hesitate to contact me at robin@beyondretail.se or +46 705-085939. We can support you with interim solutions and-/or work on a project basis to advise on your next steps.