Hybrid Solution for TRETORN (Thevea Brands Group)
Read how our consultant Sophie Hermelin (former Landquist) helped Tretorn in their digital transformation including online sales optimization, organizational change and launch of new brand. View key objectives, approach and key output.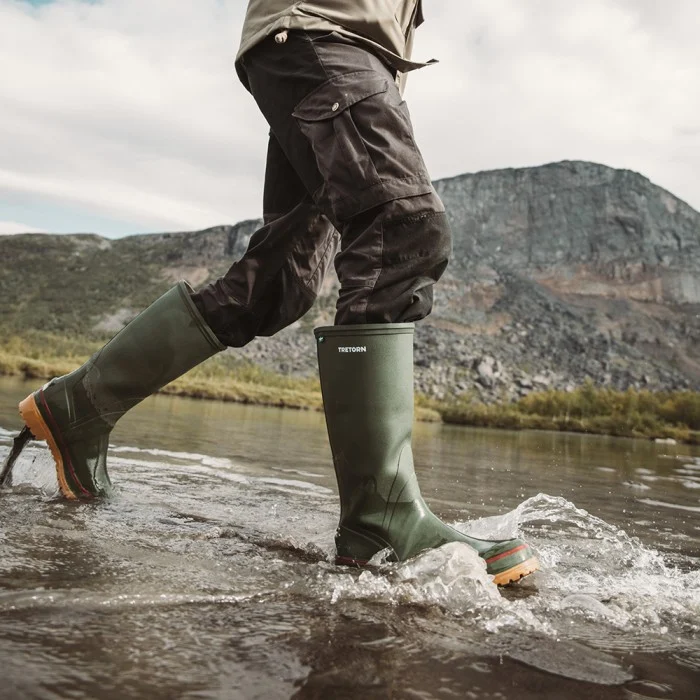 "In only a few months we have completely transformed our eCommerce organization, both in terms of new digital competencies and ways of working. Parallel to this, we have launched a whole new site and brand from scratch (Racqet) and acquired an existing brand to the Thevea brands Group portfolio (Friluftsvaror). Beyond Retail has supported us throughout this journey with both recruitment and operational support during the gap between the old and the new organization. Sophie as an interim consultant has been an excellent support in this transition, managing the day-to-day operations in a data-driven manner, as well as giving valuable recommendations to the new organisation and commercial strategy."
– Soliman Herrera Johansson, Head of Online Marketing & Sales at Thevea brands Group
In January 2021 I was given the opportunity to work with the brand Tretorn as an eCommerce consultant through Beyond Retail. The iconic Swedish retail brand is known for its high quality rain boots and jackets, and is part of the Thevea brands Group together with Racqet and Friluftsvaror.
Below is a summary of the key objectives by the client, Beyond Retails approach to helping and how I combined these into key outputs for the client.
Key objectives:
The goal was to take on the role interim eCommerce Visual Merchandiser and not only manage the business' day-to-day online operations and digital presence, but also, and perhaps more importantly – from a commercial and customer experience perspective, project manage the launch of the new brand Racqet, retailer for padel products. Read about the project launch of Racqet here.
It was particularly important not to lose speed or quality during this time period since the client had just started their perhaps biggest transformation journey since they were founded 130 years ago. The transformation included everything from new organization, strategy, new tech stack mix to launch of a new separate brand (Racqet) and site as well as the acquiring of another existing brand to the Thevea brands Group portfolio (Friluftsvaror). In other words - an exciting time to join the company for a few months!
Regarding the interim role, the main objective from the client was to fill the gap between the former Digital Operations Manager and the new organization consisting of an eCommerce Visual Merchandiser, Online Business Controller as well as Junior eCommerce Specialist. Part of the scope was also to kick-start the implementation to a more data-driven approach to analysis and sales optimization.
Our approach:
First and foremost, focus was to quickly come up to speed in the current organization setup in order to manage the day-to-day eCommerce operations optimizing online sales, making sure the client did not lose any speed in the process.
Parallel, I gave input and supported the client's prioritized focus areas within the digital transformation. For example on the division of responsibilities between the new roles as well as what KPIs should be the focus of the analysis and reporting of the respective roles in the new organization. Also, giving input to what new suppliers to sign though being part of supplier pitch meetings and demos.
The assignment resulted in 8 key outputs within 4 areas:
Digital project management:

Project launch of new brand Racqet (including competitor analysis, commercial plan for launch and requirements towards eCommerce platform development and UX agency). Read more about it here.

Operational optimization:

Commercial planning, sales analysis and weekly sales action execution for two brands, Tretorn (11 markets) and Racqet (1 market, and planning for launch of 2 more).

New reporting and planning process for monthly and weekly action meetings, as well as recommendations for future improvements in efficiency/ automation.

Optimization of the process of recruiting new email subscribers.

Organizational change:

Recommended roles and division of responsibilities in the new eCommerce organization.

Recommended KPI framework and ownership to each role.

Onboarding of new colleagues to the eCommerce team.

Strategic input:

Recommended focus areas for strategy 2021/2022 including actions to increase efficiency through automation and relevancy and sales optimization through personalization.
Another benefit of hiring an interim consultant from Beyond Retail is our hybrid model offering both consultancy and recruitment services within digital roles. In parallel to the interim assignment, Beyond Retail successfully recruited three new employees to the client (part of the new eCommerce team).
At Beyond Retail we simply aim at filling the client's need for competency – whether it is through recruitment, consultancy services or a combination of both. We want to make the experience as seamless as possible.
Are you interested in hearing what we can do for your company? Please don't hesitate to contact me at sophie@beyondretail.se or +46 70-3488002.