Synoptik
Synoptik, one of the leading optical chains in Sweden, turned to Beyond Retail for support after their previous e-commerce manager left the company. Initially intended as a three-month project, the collaboration has proved highly successful, with Synoptik benefiting from the hybrid consulting and recruitment offer.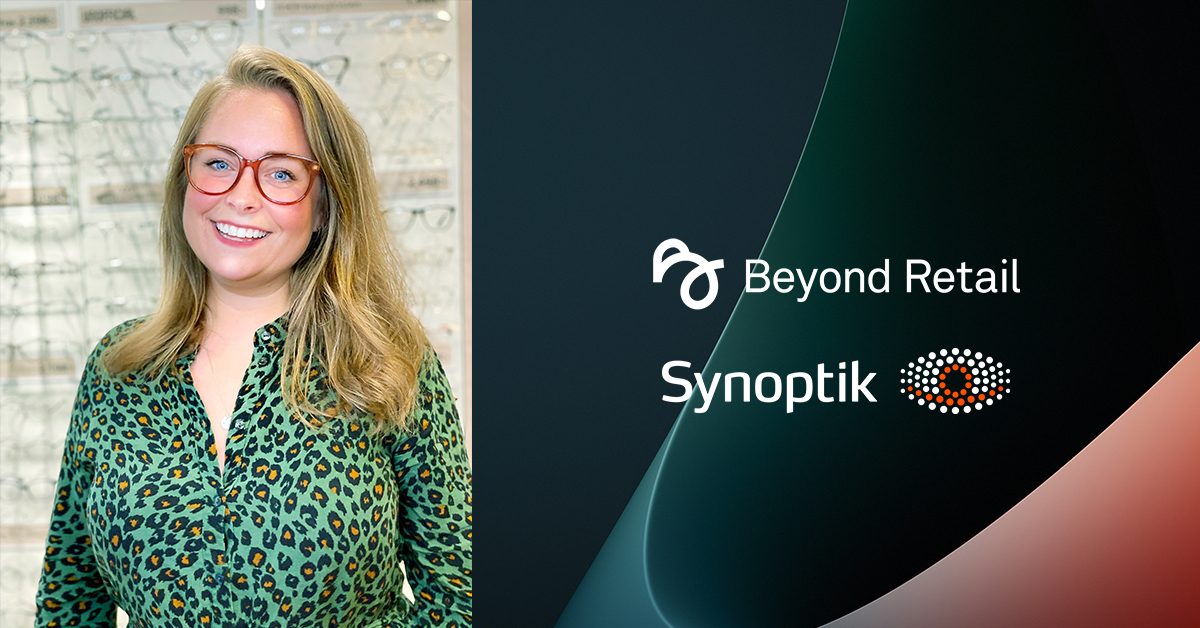 Synoptik is one of the leading optical chains in Sweden, with both an online store and over 140 physical locations throughout the country. The company is partly owned by the Synoptik Foundation, a non-profit organization dedicated to promoting Nordic research in eye health, and partly by EssilorLuxottica, a global leader in the optician industry with over 18,000 stores worldwide.
When their previous e-commerce manager left the company about a year ago, they turned to Beyond Retail for support. In response, Rickard La Fleur, Senior E-commerce Consultant at Beyond Retail, was brought on board and has been working with Synoptik since May last year. As a consultant, Rickard has been providing insights, strategies and operative actions to help Synoptik optimize its online operations.
Soon, Synoptik will be transitioning to a permanent replacement for Rickard, but his contributions and expertise will continue to shape the company's online success. Marielle Wernoltz, Marketing Manager at Synoptik, explains:
– Beyond Retail has been a valuable partner for us, providing a hybrid solution that combines recruitment and consulting services. In addition to helping us find top talent for our E-Commerce Manager position, Rickard's consulting expertise has been instrumental in the success of our online operations. He has been interim E-Commerce Manager, offering key insights and innovative strategies to help us optimize our online operations.
From e-commerce to omnichannel
For Rickard, the assignment initially involved managing Synoptik's e-commerce platform, including digital strategy and sales management, site merchandising and digital marketing among many areas.
However, after a few months, the role expanded to include the omnichannel strategy, which aims to attract digital customers to visit the physical stores.
– Working with omnichannel retailing is a great experience, and if you do it right it could mean a lot of additional revenue brought into your business every year. The main objective is not about only encouraging online purchases, but rather to encourage customers to visit the stores as well, Rickard says and continues:
– It's truly been an exciting experience working for Synoptik, such a large company in Sweden and globally. As part of my role, I've supported global teams and assessed projects for adaptation to our local markets. And despite its size, the atmosphere is very friendly with amazing people.
During Rickard's time at Synoptik, he's been driving the entire e-commerce division at Synoptik, fully and efficiently, becoming an integral part of the team.
– Rickard has been an exceptional addition to our team at Synoptik. His drive, ambition, and expertise in managing our e-commerce operations have been invaluable, and he has quickly become an integral part of our organization. Not only has he quickly adapted to his role, but also demonstrated an impressive ability to keep track of all aspects of the online and e-commerce division, Marielle explains and continues:
– He has excelled in his own responsibilities but also gone above and beyond to support and assist others. We're very pleased with his contributions and consider him a valuable asset to our team.
Collaborative consulting & seamless onboarding
While Rickard has been consulting at Synoptik, Beyond Retail has played a vital role in the recruitment process, particularly in helping Marielle find suitable candidates and taking care of time-consuming work.
– It's been quite a challenge to find the right candidate, but Freja and the whole team at Beyond have had the right instinct of what kind of candidate we're looking for. And they've put that extra effort to understand what we want.
As the new recruit prepares to start, Rickard will provide a proper handover, including introductions to all necessary areas and relevant people, to ensure the best conditions for a successful start. This onboarding process sets the stage for a smooth transition and a strong start for the new team member.
– I'm confident the handover will go smoothly according to plan. Rickard has been a big part of our team and has contributed very much. He's well-liked, ambitious, with full control over everything, and I trust he will make the onboarding equally as good, Marielle says and continues:
– Beyond Retail listens to our needs, they're fast in their actions and straightforward in their approach, and I would definitely recommend them to others in a similar situation.

Marielle Wernoltz, Marketing Manager at Synoptik