Engaging clients, candidates, and competencies
Gustav Lundström has years of experience working as a Recruitment Consultant at Beyond Retail, and knows what qualities are most important when it comes to finding the best candidates.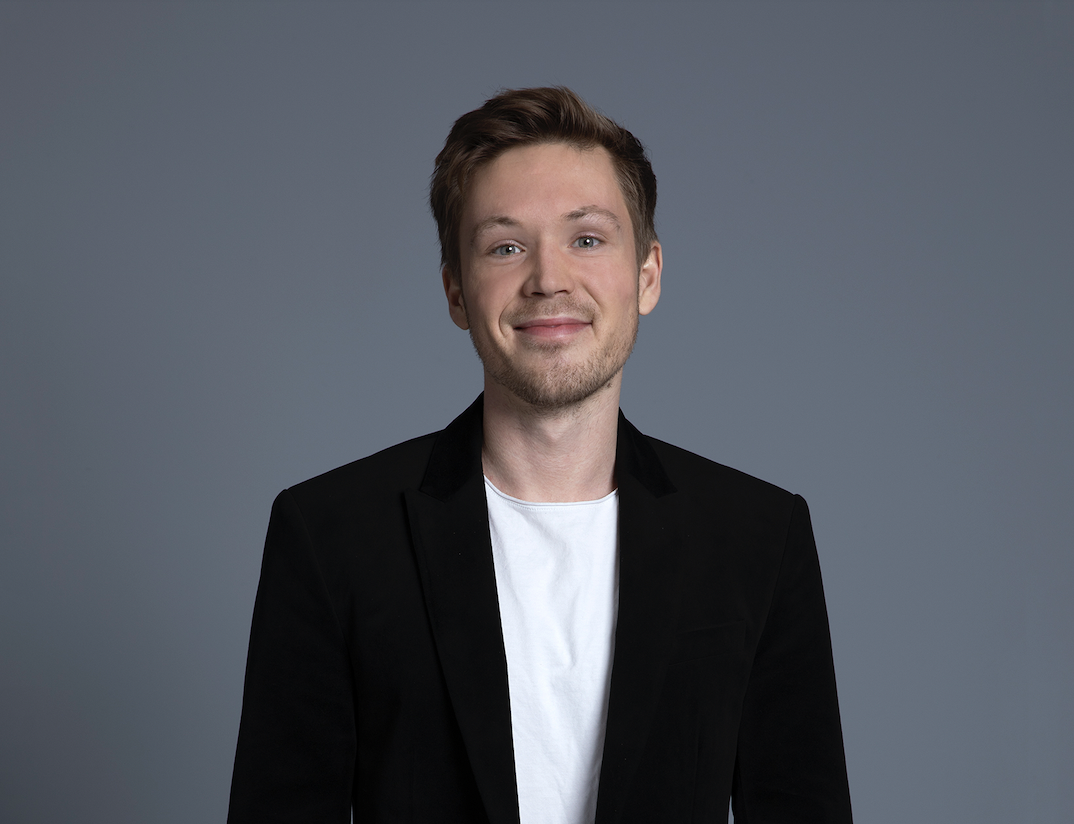 Managing relations and expectations in a recruitment process can be time-consuming and challenging, as both clients and candidates have their individual preferences and needs. Gustav Lundström has years of experience working as a Recruitment Consultant at Beyond Retail, and knows what qualities are most important when it comes to finding the best candidates.
Gustav Lundström is an active, curious person who likes to try new things; at Beyond Retail, however, he's one of the veterans. He works as a Senior Recruitment Consultant and has been at Beyond Retail for many years now. As Senior Recruitment Consultant, he has the main responsibility for different clients' recruitment processes:
– One part of my work is to interview candidates, assess their competencies and make sure that we find the candidate that is the perfect fit for our client. Another part of my job is to manage the client in terms of supporting them in setting reasonable expectations in regards to for example timeline, availability of candidates with a specific competency on the market, salary ranges etc and also to support them in attracting the right candidates. Therefore I believe it is important to get to know my clients and their business really well so I can tell their story when I speak to potential candidates.
Before starting at Beyond Retail, Gustav worked at a recruitment agency within Finance, but had previously been in contact with Beyond Retail. So, when he decided to move on to new opportunities, he knew exactly where to go:
– I met with Beyond Retail once, had a good feeling right away, and then they just stuck in my mind. I felt relaxed with the team, and Beyond Retail's focus on digital competency within the e-commerce industry suited my personal interests very well, Gustav says and continues:
– Beyond Retail's approach of relentless focus on quality in every recruitment process appealed to me, since I saw an opportunity to really take time to evaluate candidates and deep dive into the craftsmanship that recruitment really is.
How to spark an interest
When working with people all day long, it's important to be able to manage different types of personalities, kinds of expectations, and levels of ambition. One candidate isn't like the other, and the same applies to the clients.
For Gustav, in his role as a Senior Recruitment Consultant, this means a constant challenge of adapting his communication. He explains:
– For candidates, it's about making them feel seen and heard, and that they understand the process and the way forward. And, of course, spark their interest in the role and the client. For clients, it's similar; pitching candidates, making them easily follow the process, and try to exceed their expectations.
Although he is primarily responsible for the processes he manages, he's not alone when doing so, as he always has support from his team.
– We're a tight team that has worked together for quite some time now. All my colleagues are amazing, and we have so much fun working together. It's not just the recruitment team but also the other teams at Beyond Retail as well. The atmosphere at the office is awesome, Gustav says and continues:
– Me and some colleagues are actually running the Stockholm Marathon together this summer. I have done it before, but it was a few years ago now. We have a running club at work, so it feels motivating that we're doing it together.
The importance of being top of mind
In the future, Gustav wants to keep developing; apart from his running, his focus is on competencies and clients.
– Personally, I want to streamline and develop our tech offering within recruitment. Tech continues to grow and expand in all industries each day, and as a recruitment agency we need to show that we know how to handle these competencies, Gustav says and continues:
– For Beyond Retail, I look forward to continuing to expand our portfolio of exciting brands. New e-commerce players pop up all the time nowadays, making enormous growth journeys, and we have to make sure Beyond Retail is top of mind as the agency for them.