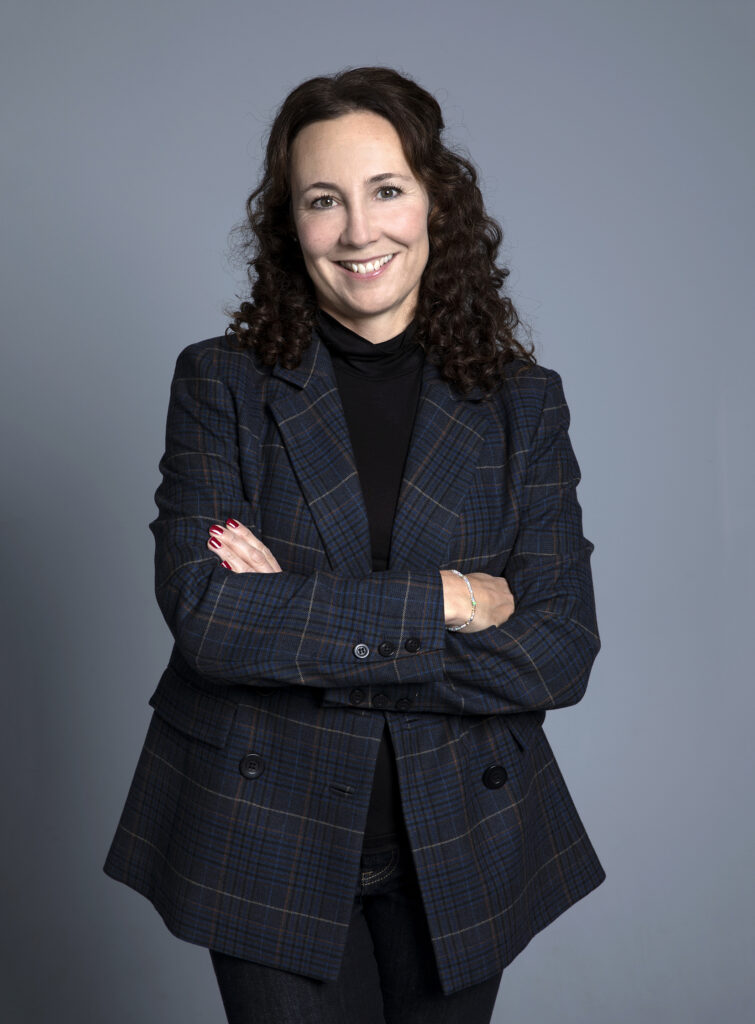 Finding the right person for the right position can be a challenging task, especially in an industry growing rapidly in popularity. But with a background in the field, and as a consultant from Beyond Retail herself, Isabel Rodrigo is an expert in knowing what to expect as a client and what challenges you face as a candidate.
Isabel Rodrigo is active, both at home and at work. When she's not playing tennis, doing yoga, or enjoying family time – she's been managing the business of sales, marketing, e-commerce – and, for some time now, recruiting. As Head of Recruitment, she always aims to find the right person for the right position:
– Some people can find it tough to stay up-to-date within so many different networks, but I think that's the best part about my job. Both in helping our clients with their challenges and being part of their futures, and getting to know all the candidates, hearing about their backgrounds and experiences, Isabel says.
A need for change
Isabel has a lot of experience in e-commerce, sales, and digital marketing. But after working in many leading positions over the years, she wanted to continue her journey elsewhere.
– I felt I needed a change somehow but didn't want my experience to go to waste. I've always found organizational matters interesting, and since I've always enjoyed working with marketing and e-commerce, I wanted to continue in the field.
In Isabel's previous roles, she'd worked with recruiting and had therefore been in contact with Beyond Retail. And so, when it was her turn to start to reflect on another position, she knew whom to call:
– What I found most appealing with Beyond Retail was their niche and expertise within the field. It's a branch of the industry with many fast turns and exciting things happening. Thanks to our consultants being experts within their fields, we're always up to date with news and trends. And of course, our clients are very experienced and fun to work with. It's a perfect combination.
So, what do you do as Head of Recruitment?
– I'm responsible for the Recruitment Business Unit, which means growing our recruitment business and ensuring that the team has what it needs to deliver the best possible digital talents to our clients. My previous role was as Senior Recruitment Consultant and included everything from the initial contact with the clients to understanding their needs and finding suitable candidates. The recruitment processes always involve a lot of teamwork between me, the clients, and our talented consultants.
"The perfect combination"
E-commerce and digital marketing are two fields of business that have grown rapidly in popularity over the last few years; an exciting development for all parties involved, but also creating some challenges as a result:
– One of the most challenging things we cope with is the big competition for all consultants. Since the fields we're working in are very attractive right now, the demand for the right competence is very high, but for me, it helps that I genuinely believe in Beyond Retail and what we offer.
Isabel continues:
– I think we have the perfect combination of a good offer and the best people. We help our customers with competence, whether it's via an interim consulting solution or a permanent resource. And we do it by working qualitatively in our processes. Everyone at Beyond retail has such a high level of digital competence, enabling us to focus on the actual digital competence that the customer demands when we evaluate candidates.
Together as a team
With Isabel's impressive track record as interim Head of E-commerce at Bokusgruppen, Sweden's leading bookstore player, and assisting other companies such as Dustin, Sweden's largest e-commerce company, GANT, Synoptik, KICKS, Peak Performance and Apohem, it's clear that she wants to keep on developing in the future. For Beyond Retail, she hopes to expand and grow even more. For herself, she wants to keep learning and improve what she does. Luckily, she won't do it alone:
– We're such an amazing team having fun together, Isabel says. Our common goal is to expand our expertise, both individually and as a company, which makes everyone so helpful towards each other. We all strive to see the clients' needs and evaluate the candidates' competence – all to find the right person for the right position.