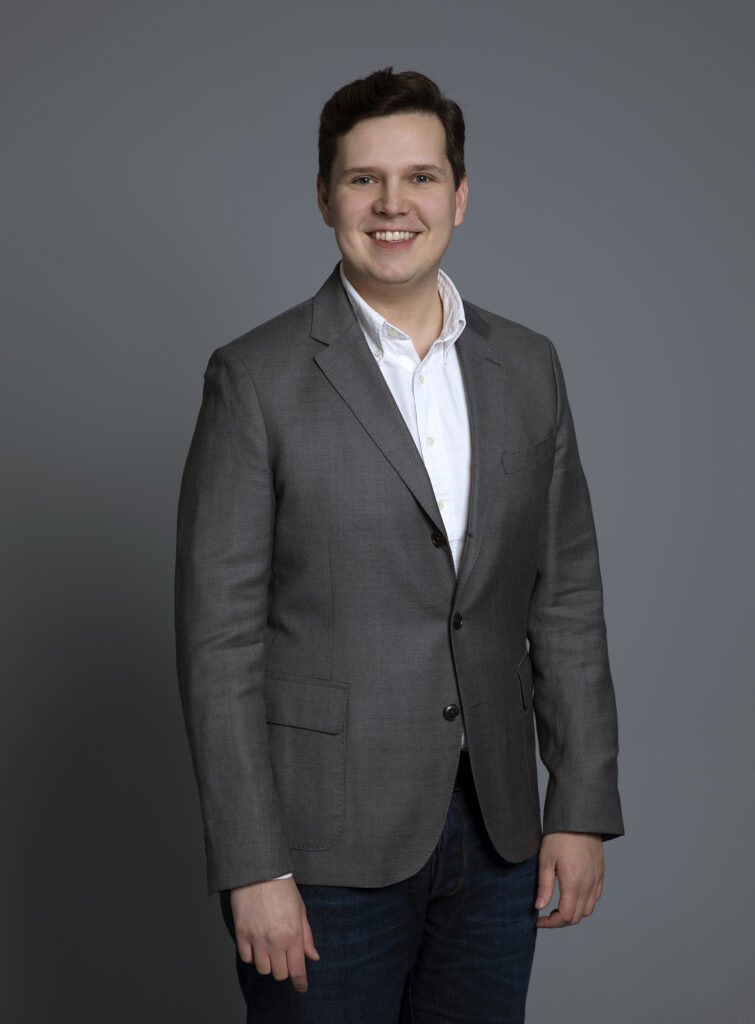 Some day, Kenny Renes wants to combine his Dutch heritage with Beyond Retail, whether it be a Dutch branch or working with Dutch clients. Until then, he will continue his job as E-commerce Consultant and Senior Manager for the E-commerce team – always with the clients' best interests in mind.

When Kenny Renes isn't cooking in the kitchen or gardening on his balcony, he works as a E-commerce Consultant and Senior Manager at Beyond Retail. In 2015, he moved to Sweden from the Netherlands and is still trying to bring a bit of the home country here – by just recently planting 40 kg tulip bulbs on his balcony.

When he started working at Beyond Retail in the fall of 2019, the e-commerce industry was quite different from how it looks today, with the latest years' events creating unthinkable outcomes. But a fast-paced environment and an ever-changing industry are just what Kenny finds interesting:
– I think e-commerce is part of Beyond Retail's DNA; it's what started our journey and what I find so fascinating to work with because it's an ever-changing industry. E-commerce is not the same today as it was back in 2019, and it for sure won't be the same in 2025 – but that's what I love.
And when he's not working as an E-Commerce Consultant, he's the Senior Manager for the E-commerce Team. This includes leading Beyond Retail's E-commerce Consultants and being responsible for them and their developments.
– I work as a consultant at my client's office for half of my time, mostly during the mornings. Then in the afternoons, I'm taking on the Senior Manager role somewhere else. And on Fridays, almost all of us consultants are at the Beyond Retail office, which is really fun. We're all working together with growth and knowledge sharing, or just hanging out with each other, he says.
Becoming a consultant
Before starting at Beyond Retail, Kenny had worked on the client-side for most of his career – until he wanted some change and to get experience fast. But when he first was advised to become a consultant, it wasn't something he had considered before:
– It actually wasn't my idea to become a consultant, but I had some friends in the Netherlands who were consultants, and I've always thought it seemed interesting. So when I got introduced to it, I didn't hesitate for a second.
And he hasn't hesitated ever since. He describes himself as an impatient and curious person, which suits the fast pace at Beyond Retail very well:
– Starting at Beyond Retail is one of the best decisions I've made; it's so fun. You get to work with different people, clients, and industries. And the personal development, professional growth, and network I've gotten are incredible. It feels like I've gained more experience these past two and half years than the previous ten years.
The best of both worlds
Apart from adapting to an ever-changing industry, Kenny can find it challenging to grow the team. Mainly because it's not just about being a great talent, but a great consultant as well.
– I'm so grateful for the expertise we already have at Beyond Retail because it's hard to find the right people. You can be a great person with the best experience, but you also need to be compatible as a consultant; it's all about bringing the best value to our clients, he says.
In the near future, Kenny is committed to building Beyond Retail to new heights, extending the team, and helping more clients. Someday, hopefully, combined with his Dutch heritage:
– I know that I'll never leave Sweden, but I still miss the Netherlands. One of my dreams is a hybrid solution between the two; perhaps with a Beyond Retail branch in the Netherlands or working with Dutch clients – the best of both worlds!