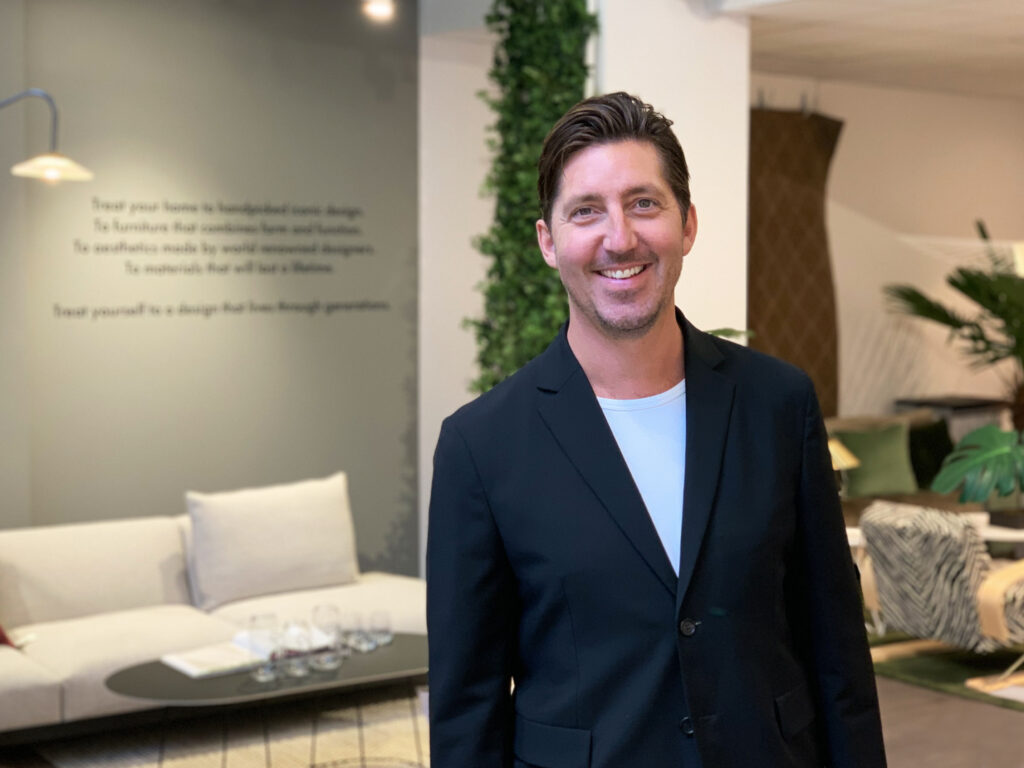 When one of the largest websites offering design and home furnishings needed an Interim Head of Paid Marketing, they turned to Beyond Retail. Now, about a year later, the collaboration is soon about to end after a record year for Royal Design.
Royal Design as a company has been online since 1999, being an early adopter of e-commerce, and is today one of the largest websites for home and office furnishings. They started their journey by selling hand-blown glasses to the US, but it wasn't until ten years later when they broadened their e-commerce offering and opened up to the Nordic market, that the business started to flourish. Today, they have an annual turnover of 1.5 billion together with their sister company Rum21 and operate in 18 different markets.
About a year ago, they started working with Beyond Retail when their Head of Paid Marketing went on maternity leave, a collaboration which is soon about to end as she returns to her position. Martin Magnusson is Chief Marketing Officer at Royal Design and has worked closely with Beyond Retail's consultant Haresh Radhakrishnan during the year:
– We decided to use a consultant from Beyond Retail because we needed flexibility and competence. We wanted someone who could take on all responsibilities and tasks, mainly regarding budget, efficiency, and ensuring we're on target in all paid channels; someone we could trust, which we immediately felt with Haresh..
Haresh Radhakrishnan, Senior Digital Marketing Consultant at Beyond Retail, held the role of Interim Head of Digital Marketing at Royal Design. He has a background of working at an agency and has previously worked closely with similar players in the industry, making the transition phase smooth.
– It wasn't a big or complex adaptation. Instead, the transition phase was very smooth and short. Haresh basically came in and took over from day one, having all the skills needed for the role. And since that day, he's done a great job, and we're super happy with the collaboration – and with the results, Martin says and continues:
– 2021 was a record year for us at Royal Design, with all-time high growth rates and overall strong results for both the group and the brands. All the hard work we've all done during the last years has paid off. And in all of this, Haresh came with the right competence, especially within the technical part of marketing.
A small team working with a big brand
During Haresh's time at Royal Design, his hours have differed between 50% to 80%, depending on the need. Apart from solving ad hoc problems on a daily basis, he's managed budgets, technical setups, strategic questions regarding systems and channels, and even covered up for Martin in his role with daily meetings with the management team.
– The days have differed very much, which has been so fun. Royal Design was actually a client at the previous agency I worked for, so now I get to work together and set up requirements for my previous employer. I feel that we can accomplish many things together, with me on this side now. It's quite a small, amazing team working with such a big and well-known brand with a large turnover which is so fun and educational, Haresh says.
The maternity leave has already ended, but Haresh will stay on for one more month at 60%, so the transition back goes as smoothly as possible. Martin explains:
– A lot has happened during the past year, and I want everyone involved to be happy and content with the handover. Haresh has truly felt like an employee in the team, and he and Beyond Retail have delivered far more than I expected a consultant firm to do. The accessibility has been outstanding; he's solved everything he's taken on, and I've felt safe knowing I can call or text whenever needed. I am very pleased with Haresh's hard work.